February 28, 2013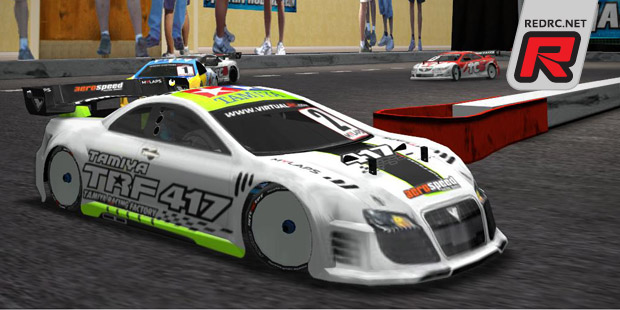 Virtual Racing Industries has introduced a new racing format in 2013 which brings the virtual racing competitions in VRC Pro closer to the real competitions. A new option has been introduced to divide the whole field of racers into groups of 10. After the Qualifying round racers are seeded in heats according to their qualifying position, so number 45 would be in heat 5 with start number 5. In these heats you can work your way up to a higher A, B, C or other Main final. For example, if 45 finishes 18th in the next round, he ends up in the B Main with start position 8. You also start from position 8 on the start grid, so back on the grid. The number 1 in the Main has a slight advantage, just like in real! In the Mains you cannot improve more than to the number 1 position in that Main final, so if number 18 wins the B Main he finishes 11th overall. This new system makes the virtual racing experience a lot more realistic and exciting.
Virtual opponents
End of March virtual opponents will be introduced in the racing mode. Till now replay was mainly used to easily view back your own race together with other racers from your own heat or main final, with this new system replay will now be used to select 'target' opponents to race against in your next run. You can either select opponents from your own group to race with, or you select one opponent and show your position relative to that opponent. For example, you are aiming at improving yourself from position 34 to 25 to get in the C main, and you think you can do this based on your lap times. You can then select him as target, when you are in front you will see a green dot which will grow bigger the more you are ahead, or red when you are behind. In that way you can experience the same pressure as you would in real racing. Of course you can also just race that 'virtual' opponent on the track. With this new virtual opponent system VRC Pro racing will become even more intense. This is probably the closest to racing real time multi-player with racers from all over the world, something that just isn't feasible because we don't all live in the same time zone.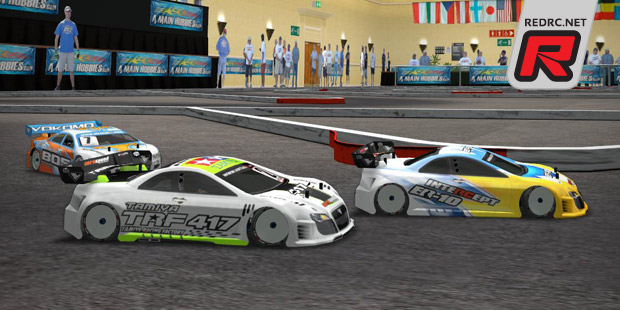 First Virtual Snowbird Nationals
Just 4 seconds difference in top qualifying between the real Snowbirds (Hagberg) and the virtual Snowbirds (Chris Stack from Australia). This was on a track that was released on the same day the qualifying in Orlando started. It is proof of how exact the virtual tracks are and realistic the performance of the virtual cars is. Stack didn't go on to win the A-Main but had to leave the honours to Italian Kevin Pignotti who has developed himself into a super fast indoor racer. Kevin won by just 1.6 seconds over Chris. Barnebas Toth from Hungary completed the podium about half a second behind Chris. In total over 800 racers competed in the 6 different classes. Barnebas Toth won 1:12 modified, and Christian Pahud from the US won the 1:10 NASCAR trucks 13.5T class.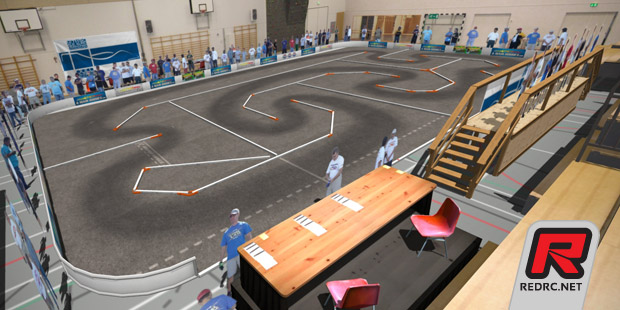 2013 Euros 1:12 Oulu Finland
Virtual Racing Industries is the title sponsor of the 2013 EFRA Euros in Oulu Finland. Top European 1:12 racers like Levanen, Hoenigl, Ahoniemi, Hagberg and Mobers will be attending the Euros as well as Miika Laurila, the 2012 VRC World Champion in this class. The Euros will take place March 8-10 and so will the Virtual 1:12 Euros on exactly the same track. VRI has worked closely with organiser Vesa Yli of V-Dezign to model the virtual track exactly as the real Euro's track. The track will become available one week before the Euros. For this special occasion VRC Pro will also introduce a new body with a special V-Dezign paint job and decal set.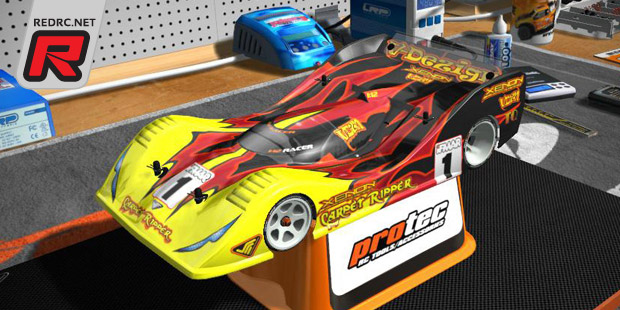 Source: VRC [vrcpro.com]
---