March 8, 2013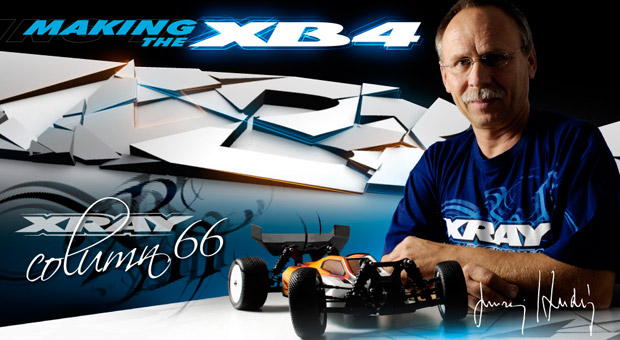 The 66th installment in the Xray column from Xray owner and chief designer Juraj Hudy is now online. In this months column, Juraj gives an insight into the development of Xray's first 1/10th electric off-road buggy, the XB4.
For a designer, an all-new project is always the most exciting since there are no limitations from the previous versions … anything and everything are still possible. At the same time, an all-new project is also the most challenging one since you start from absolute zero and have no basis to build on, so logically an all-new project consumes the most time and resources. To start the project, of course I needed to gain some experience and do a lot of research and analysis. To have first-hand experiences you could have spotted me at various races where I have raced almost all cars available on the market.
Read the full column here.
Source: Xray [teamxray.com]
---