April 16, 2013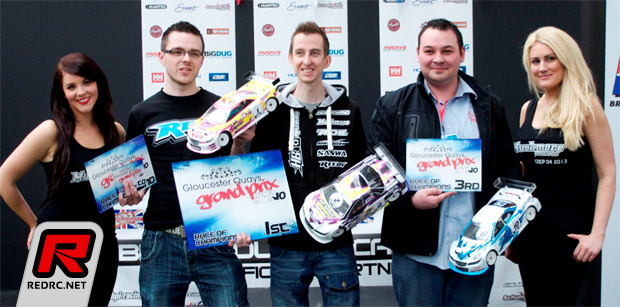 Organised by the touring car section of the BRCA the Gloucester Quays Grand Prix took place at the weekend and saw victory in the race of champions section for Hot Bodies driver Andy Moore. The grand prix was held in a shopping centre and due to its high profile nature promoting the sport was a high priority, the BRCA offered the public the opportunity on the hour to drive Schumacher Superstox and the event received massive media coverage.On track the Reedy style race saw some close racing but from early on it was clear the title would be between Andy Moore and Associated team driver Olly Jefferies. Olly took TQ with his TC6.1 and the top thirty two qualifiers were split off for the remaining touring car drivers to contest the race of champions.
Both Moore and Jefferies notched up win after win and after seven races were on equal points. Going in to the very last race of the day Andy and Olly would be in the same race both starting from the back of the grid, despite a spirited challenge Olly had to settle for second behind Andy who took victory in the last race and with it the title. Matt Wynyard had a strong run of results and secured third while Stef Chodzynski and Sam Clifton completed the top five.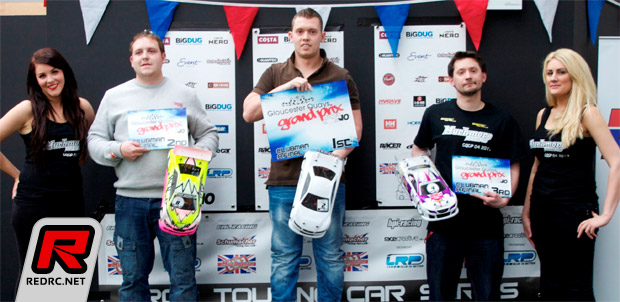 In the masters touring car race it was victory for Nathan Wilson ahead of Gareth Capper and Andy Travis while in the GT12 class victory went to TQ man Rob West ahead of Chris Baldwin and James Curtis.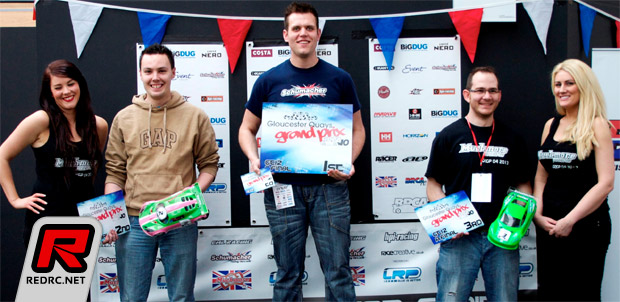 The organisers would like to thank the industry sponsors that really got behind this event and supported the drivers, RC racing was exposed to whole mass of new people some of who will now hopefully take a closer look at our sport and pick up a transmitter.
Source: BRCA [brca-tc.co.uk]
---