April 21, 2013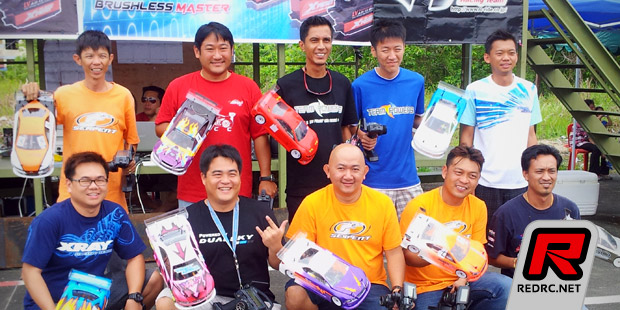 One of the biggest EP on-road races in Malaysia was recently held at the Sarawak Sibu Ex-airport track that is considered one of the largest in the country with the cars reaching speeds of up to 100km/h down the main straight. The meeting was held in a stock 10.5T and a modified class and attracted racers from Kuala Lumpur, Terrengganu, Taiping, Sabah, Brunei, Kuching, Miri and Sibu. KS Chu was able to take pole position in both the stock and modified class ahead of Mohd Sonny and William Tiong. In the A finals Ks Chu lead from start to finish with no major challenge from any of the competitors. The second and third spot on the podium went to William and Sonny in the stock class with Sonny and William switching final positions in the modified event.
Top 10 stock class
1. KS Chu
2. William Tiong
3. Albert Tang
4. Mohd.Sonny
5. Tu Lu Meng
6. Abedey
7. Stephen Teo
8. IceFish Ting
9. Ajinx
10. Tan Wee Chor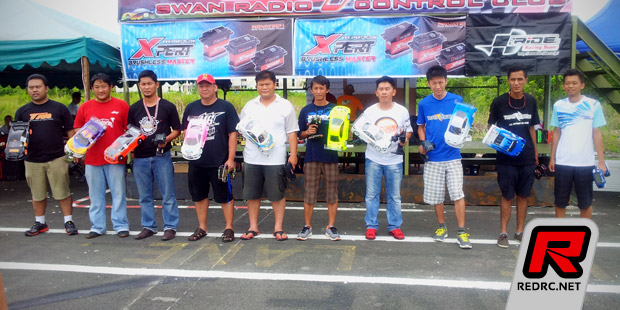 Top 10 modified class
1. KS Chu
2. Mohd Sonny
3. William Tiong
4. Ah Liang
5. Albert Tang
6. Zulhadi
7. Walter Kho
8. Jaffarudin
9. Sam Lo
10. Robert Ho
Thanks to KS Chu for sending the report.
---