April 12, 2013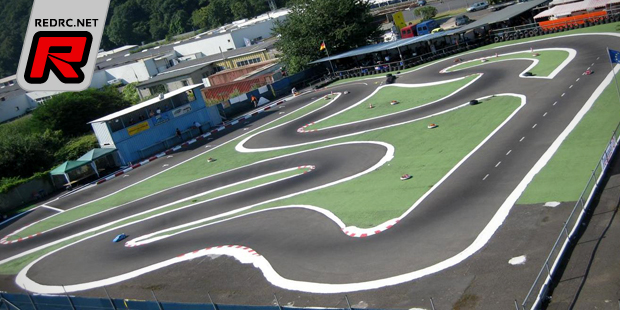 An impressive starting field of 75 drivers, lots of racers from abroad and an excellent weather forecast – the Western German Championship is awaiting a terrific season opener this weekend. At the 254 metre track of the hosting club MCC Rhein-Ahr, located near the Rhine river, the race will see the 1/8th on-road class 1 and 2 as well as 200mm touring cars. A total of twelve drivers from five foreign countries will turn the regional qualifying round for the German Nationals to an international affair. Reigning champions Uwe Baldes in the 1/8th and Bernd Rausch in the 1/10th class will enter the season with the prestigious starting number 1, with the starting number remaining permanent for all racers and races in Western Germany including the Nitro-West-Masters.

No doubt, Bernd Rausch, who changed from Kyosho to KM last autumn, is the driver to beat in a strong line-up of the 200mm category with a total of 30 entries. He will face strenuous opposition in the from a motivated Serpent squad with vice champion Benny Lehmann, René Puepke, Michael Salven, Arndt Bernhardt and nitro rookie Marc Fischer, Serpent´s spearhead in electric touring car racing. Among the favourites are also Andy Weyhoven (Xray), Daniel Toennessen (Mugen) and Tobias Hepp (Xray). Favourite number one for victory is of course former European Champion Dirk Wischnewski (Xray), but as a so called guest driver from the mid German region he will not earn any championship points.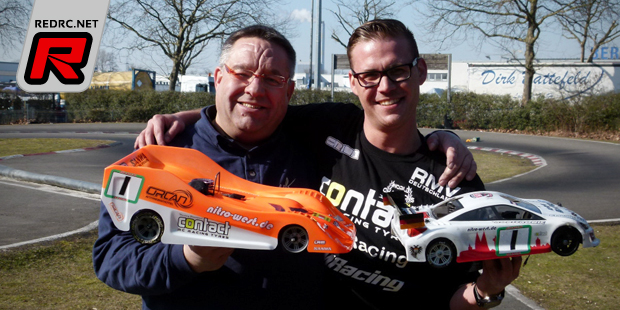 Following a strong 2012 season with a total of seven podium finishes, the German 40+ Champion Uwe Baldes is not among the real favourites for the new season. Michael Salven with his brand new 977 Viper chassis and Thilo Toedtmann with his Shepherd will have to fight for victory against the 2011 German Champion Steven Cuypers (Mugen) from Belgium and John Ermen (Xray) from the Netherlands, who will make his first appearance in the Western German Championship as well as Dirk Rischard (Serpent) from Luxembourg. The 1/8th class 1 with 21 competitors has not been that strong for many years. In class 2 with a 24 entries filed it will become much more difficult to predict any favourites.
Sunny weather with temperatures in the 20°C on race day will bring perfect conditions to the 75 racers who are a guarantee for close and exciting nitro racing at round one of four of the Western German Championship.
Source: Nitro-West [nitro-west.de]
---