May 29, 2013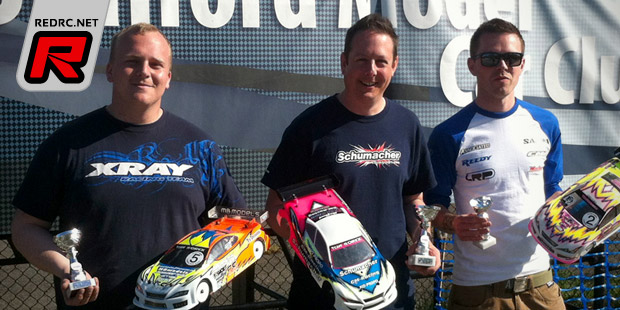 Last weekend the BTCC rolled into Stafford for the second round of the series. The weather was once again fantastic as the team had ordered another day of warm British sunshine and even some sun cream made an appearance for some on the Saturday. Practice got underway and the lap times in qualifying were very close so everything was set for some great close racing action once again. After practice had finished, all the drivers were gathered for a drivers briefing by Stafford race director John Robson and also Schumacher's Mark Musgrove and Chris Ashton. The order of the day was explained and also the usual information that people need to know. The race schedule to be used was going to be three rounds of qualifying and then two finals, with FTD being the qualifying format due to the great weather we was experiencing. So on to Qualifying we went, the cars were looking very fast around the Stafford circuit and one thing that was noticed was that there was very little difference in lap times between the Modified and 13.5 cars due to the layout and nature of the track, there were literally a few tenths between these cars.

The Modified class saw some great close racing throughout qualifying and all of the finals. So lining up on pole was Chris Grainger, after both legs of the finals the result was:
Modified A final result
1. Chris Grainger
2. James Hart
3. Olly Jefferies
4. Andy Moore
5. Alan Bickerstaff
6. Matthew White
7. Colin Price
8. Zak Smith
9. Sam Clifton
10.Brian Eldridge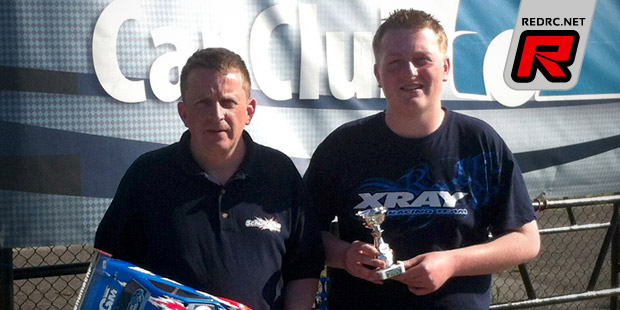 Moving onto 13.5 and this class saw some very close racing throughout the day once again. Lining up on pole position by just snatching TQ in the last qualifier by 0.10 of a second was Zak Finlay, half a second covered the top 3 cars after qualifying so we knew the finals would be close. After both legs of the finals the result was:
13.5 A final result
1. Andrew Robson
2. Zak Finlay
3. Liam Brooks
4. Jimmy Maddison
5. Lee Price
6. Mark Wallace
7. Matthew Lax
8. Mark Musgrove
9. Ben Butt
10.Chris Gunter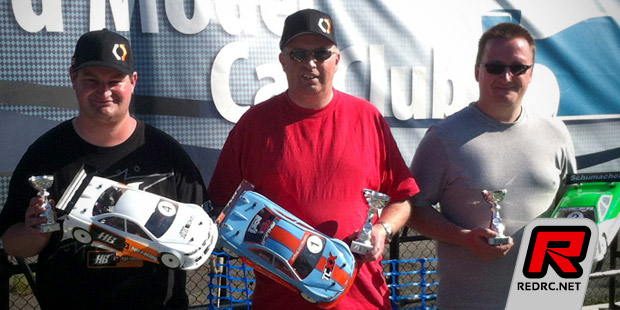 In the 17.5 Blinky class it was Jason Butterfield who would line up on pole. After both A final legs the overall result was as follows:
17.5 Blinky A final result
1. Jason Butterfield
2. John Davie
3. James Stewart
4. Nigel shaw
5. Dominic Skinner
6. Bob Burr
7. Kris Kennedy
8. Kirk Beasley
9. Craig Williams
10.Adie Parkes
The next round of the Series is being held at West London on Sunday 7th July 2013 with entries are still available.
Source: Schumacher [racing-cars.com]
---