June 4, 2013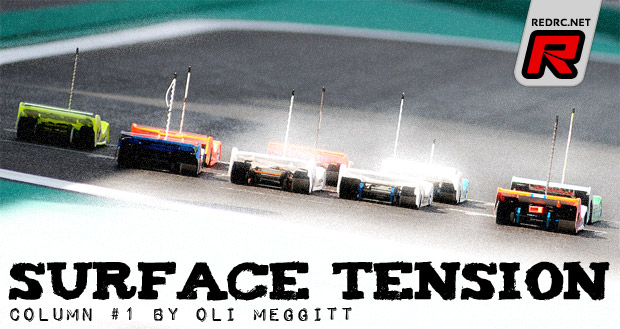 So, after much discussion, debate and deadline extensions, the 2014 Electric On-Road World Championships was awarded to the USA, and the Full Throttle Speedway in Florida. Personally, I think it is right that ROAR should hold this event – yes, the on-road element in the States isn't anywhere near as strong as off-road at present, but we often see the ebb and flow of popularity between classes. It's also a great advertisement to get more people into the on-road classes and, let's not forget, the event is for the 1/12th class as well as the Touring Car Class. The US is home to many of the smaller 1/12th-producing companies – an excellent opportunity for them to attend that section of the event and again promote their product.
During the late bidding stages, we had heard that plans were in place to hold the 1/12th section of the event on carpet, with the Touring Car section on tarmac. However, following the announcement of the host venue, we then heard from the track that the 1/12th championships would also be held on the tarmac track. Is that really a good move?
Of course, running it outdoors will likely be significantly cheaper for the organisers than having to hire a hall for the 4 days necessary, the carpet, track materials and so on. But, all the recent 1/12th World Championships which have been held on tarmac have struggled to attract more than about 50 entries. Why is that?
Who actually attends a World Championship? Firstly, you've got the full-time factory drivers. There's not that many of them, but let's face it, one of them WILL win, regardless of where the event is held or which surface it's on. Then you've got the other well-sponsored drivers. Again, there's not that many of them, but they will likely be pretty competitive and you'll see a number make the A Final.
And then you've got "everyone else". They may have a little bit of sponsorship, but in real terms, going to a big event is a holiday from them. They'll pay for most (if not all) of it from their own pockets, take time off from their day job, possibly put off a family holiday, just for the experience of racing at a World Championship. Without this last group of drivers, an event, be it a World Championship or just a club race, doesn't happen. You simply can't afford to run a race meeting for just the top 30 drivers in the world.
Why does that matter? Because I believe a huge percentage of that group of drivers will be put off from attending because it's not a surface they race regularly on – there may not even be many (if any) suitable tracks in their country to even go and test or practice on. European drivers never really race 1/12th outdoors. Yes, there is some following in the US, but based on the last few years' Nationals, nowhere near as much as for indoor. Yatabe Arena in Japan has recently changed their indoor track from asphalt to carpet – surely an indication of what Yokomo thinks is the most popular? There is more 1/12th racing on asphalt in the rest of Japan and in Australia, but will those regions provide enough racers (or at least, more than would go if it was a carpet event?).
Don't get me wrong – whoever wins will be a worthy champion. I also hope I'm wrong, and the event attracts the hundred-plus entrants a World Championships deserves. The host track has had to make the best decision they can, but when a class is struggling world-wide like 1/12th scale currently is, surely the best thing is to try to attract the masses, by going with the most-widely accepted approach? As they say, you can't please all the people all the time.
Have an opinion on the topics discussed? Leave them in the comments below.
Oli Meggitt is a race organiser, announcer, RC racer and has also been known to stand and talk in front of a camera. Now a columnist for Red RC you can read his thoughts, insights and ramblings fortnightly.
The views and opinions expressed in this column are those of the author.
---