July 17, 2013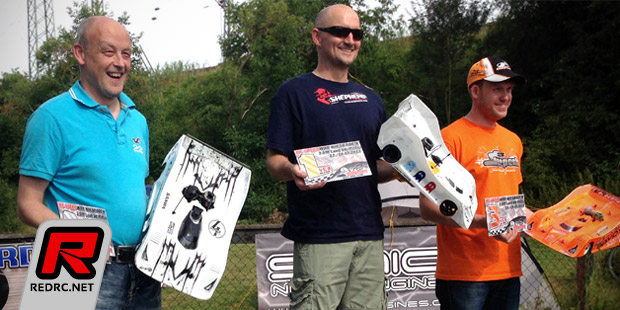 Last weekend the 3rd round of the Central German Championship took place at the Wiesbaden track under perfect weather conditions. Counting as a qualifying race for the German Championship the race saw more than 40 drivers in attendance. In the 1/8th scale Class 1 Philip Sting was fastest in qualifying and he took TQ for the 30 minute final but Shepherd racer Olaf Engelmann was close behind in second position. The final saw an intensive battle between Engelmann and Sting, but when the latter flamed out just before the pitstop the way was free for Engelmann. He crossed the finishing line one lap in front of Peter Poldvere with Philip Sting completing the podium.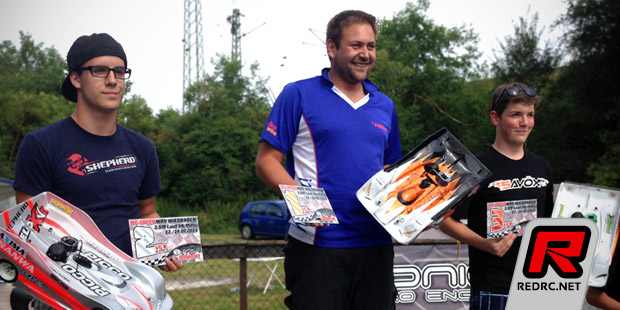 The 1/8th scale class 2 saw a close battle between Patrick Gassauer and Shepherd's Dennis Weihert. In qualifying Gassauer took the TQ only 1.8 seconds in front of Weihert who had to do an extra pitstop for refuelling. Also in the final Weihert had to do additional pitstops for fuel and tyres which cost him valuable time. This was enough for Gassauer to claim the victory with Weihert taking the runner-up spot and Dominik Schrumpf completing the podium.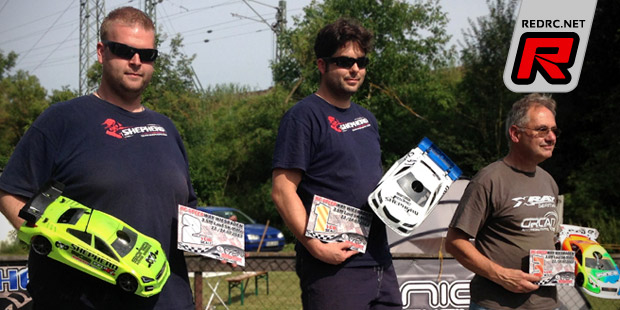 In the 1/10th scale class Shepherd's Patrick Schäfer set the fastest lap times all weekend with team-mate Sebastian Kunz close behind. In qualifying it was Kunz who took the TQ honours as Schäfer had to re-adjust the engine in the fastest qualifying round which was still enough to claim the second position followed by Marcus May (Shepherd) in third. In the final Schäfer overtook Kunz in the first lap and never looked back crossing the finishing line two laps in front of Sebastian Kunz. The podium was completed by Hartmut Rose with Marcus May finishing in fourth position. The fastest youngster was Shepherd's Philipp Reiert in 10th position.
Source: Shepherd [team-shepherd.com]
---