August 10, 2013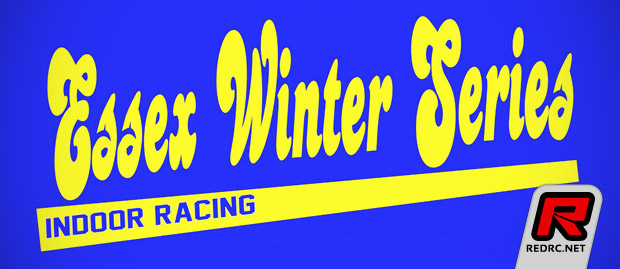 Oli Meggitt and the Essex Winter Series (EWS) Organising Team are proud to announce that the series will be returning for its third season later this year.  The EWS is one of the largest and most popular Touring Car championships in the UK and last year was fully booked for every round of the series. Building on that success, the organisers have opted to change little of their proven format.  The Championship is well known for its relaxed, yet competitive atmosphere and will again consist of 6 one-day meetings, held between October 2013 and March 2014.  The racing will take place at Deanes Sports Centre in South-East Essex, on one of the largest carpet tracks in the world, a massive 35×22 metres.  The fully heating pitting area is well lit and mains power is available for all competitors.
This year, the organisers have changed their "Stock" class to note the surge in popularity of the 17.5 'Blinky' class.  The "Pro Stock" class remains as 13.5 turn motors, with any speed controller (ie 'boost' and 'turbo') allowed.  This year, a Modified class has also been added, following the return of top level racing to the UK National scene.
All three classes will utilise the same successful control tire, the Sorex 32 'JB' supplied by Schumacher Racing.  All entries will be handled by www.CentralBooking.org and entries will open on Monday 2nd September 2013 at 7:30pm.  With the popularity of the series in the past, entries are expected to fill quickly, so please get booked in quickly!
Series Dates:
Round 1 – 20 October 2013
Round 2 – 17 November 2013
Round 3 – 22 December 2013
Round 4 – 12 January 2014
Round 5 – 16 February 2014
Round 6 – 16 March 2014
---