August 3, 2013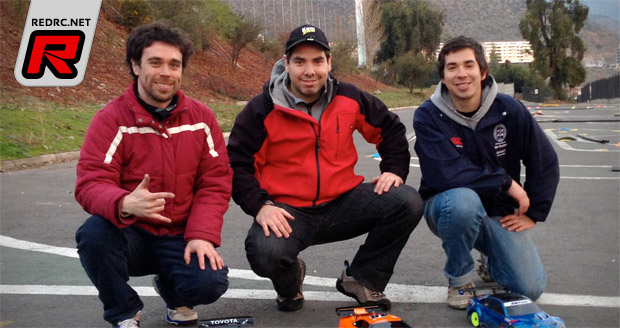 Last weekend saw the final round of UandesRC Opening Championship 2013. The UandesRC's track is inside the University of Los Andes, located in the capital of Chile, Santiago. The final stage of the UandesRC Opening Championship started as a nice day, but the really low temperature conditions would made the correct choice of tyre compound crucial. The ranking previous to the final stage showed the first five positions with huge possibilities for anyone to become the new UandesRC's Opening Champion. After a hard time in qualifying Alejandro Perez (Team Magic) TQ'd the 13.5T class with 15 laps at 5:12.349s, a new track record, followed by Tomás Ramírez (Xray) in 2nd and Nicolás Becerra (Hotbodies) in 3rd.
In the A-Main, Tomás Ramírez pulled full throttle taking the first position over Alejandro, but with a very consistent driving Alejandro could be able to reduce the distance to a few meters. Tomás began to pass drivers behind, but some risky moves allowed Alejandro to return to the first position to the end of the race, leaving Ramirez in second place and Nicolás Becerra 3rd.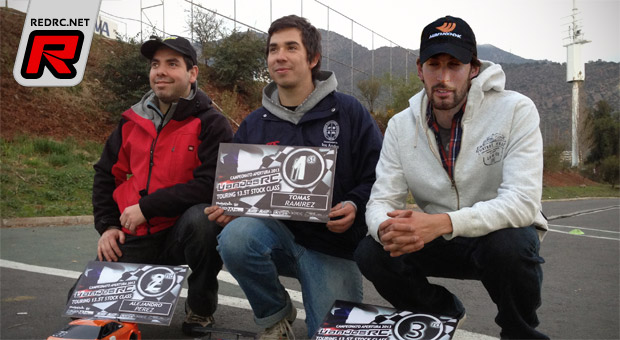 With that second place, Tomás Ramírez became the new UandesRC's Opening Champion. The UandesRC's Opening Championship Podium was:
1. Tomás Ramirez / Team Xray T2009 – Team Orion
2. Alejandro Pérez / Team Magic E4FS – SpeedPassion
3. Ernesto Grez / Hotbodies TC – Novak
Thanks to Tomás Ramirez fro the report.
---