September 4, 2013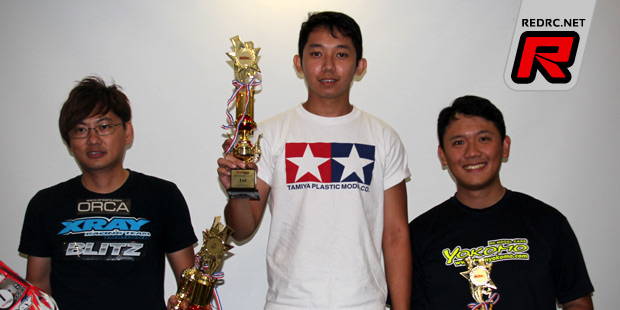 The final round of the first RaceWorks Elite Racing series took place at the RaceWorks Arena's on-road circuit in Singapore. The overall winner of both the driver's and team championships would be crowned at this event after a 9-month long season. Sitting in pole position for the series win was Team Tamiya SG's Alvin Koh, who held a slender 3.5 point lead over PY Tang from Team Xray Singapore. Team Tamiya SG was also primed to take the overall team title. In qualifying, Team Xray Singapore's PY Tang would come out on top, with Team Tamiya SG's Nicholas Lee in second spot. Continuing the late season form was Team Yokomo Singapore's Alan Leung. Alvin Koh was only able to qualify in 4th.

The finals would see an all-commanding performance by Nicholas Lee, who would go on to win all four legs of the finals. Even the unique reverse grid used for two of the final legs would prove to be no obstacle as Nicholas Lee was able to surge his way to the front in every single round. PY Tang finished second, while Alan Leung secured the final podium spot with a strong 2nd place finish in the final A main.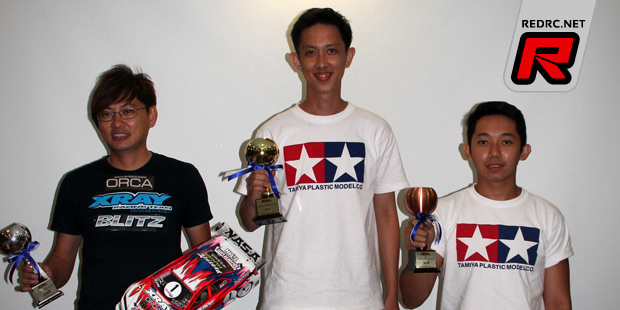 Despite not featuring on the podium this round, Alvin Koh took the overall drivers' championship title given his three race wins in the 7-round series. PY Tang finished second, while Nicholas Lee climbed up to 3rd in the overall standings with the win in the last round. It should be noted that Nicholas Lee also garnered three race wins during the season but was handicapped in the overall standings as two of the wins were awarded only half the usual points on offer as these were rain affected rounds.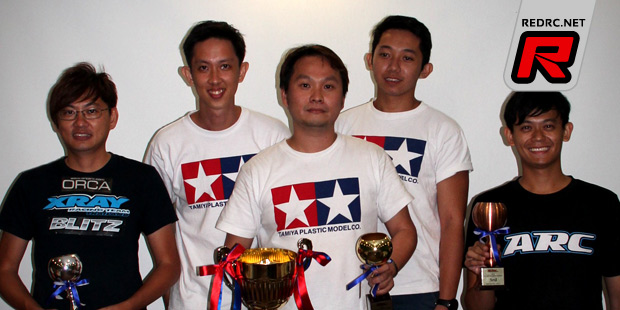 With two of their drivers in the top 3 positions, Team Tamiya SG took the overall team honours, with Team Xray Singapore in 2nd. Team ARC Singapore finished 3rd, with Team Yokomo Singapore in 4th and Team HB/HPI in 5th. With the strong support of the brand distributors in Singapore, the first RaceWorks Elite Racing Series was a great success, allowing the island's best on-road racers to showcase their talent and at the same time to shine the spotlight on their sponsors' products.
Thanks to HJ Quek for sending the report.
---