September 11, 2013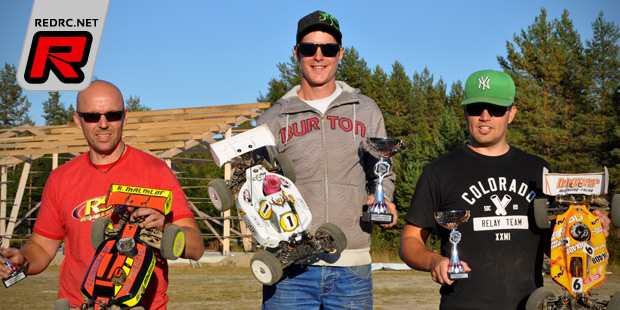 The final round of the Swedish North Cup took place this past weekend in Robertsfors. 39 racers attended at last year's Swedish Championship track and it soon became apparent that many drivers could fight for the top position. At the end Magnus Björndal was able to take the winning honours one lap ahead of Richard Malmlöf and Richard Bagger who was another lap down. The overall title went to Magnus in front of Björn Engman and Richard Bagger. The best junior, Viktor Westerlund came in 8th in the last round securing him a top 10 finish overall.
A final result
1. Magnus Björndal
2. Richard Malmlöf
3. Richard Bagger
4. Tony Burström
5. Ulf Stenvall
6. Fredrik Bodén
7. Martin Slagbrand
8. Viktor Westerlund
9. Patrik Bodén
10.Björn Engman
11.Robert Forsberg
12.Robert Gustafsson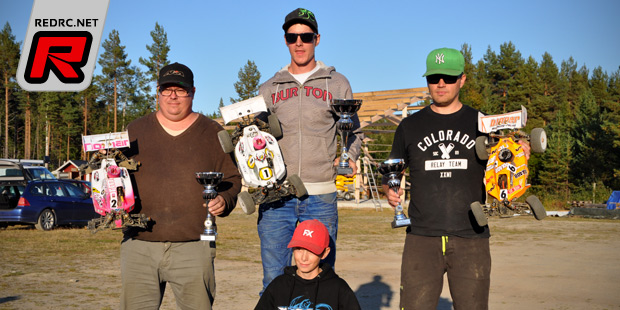 1. Magnus Björndal – 252 point
2. Björn Engman – 229 point
3. Richard Bagger – 229 point
4. Ulf Stenvall – 228 points
5. Fredrik Bodén – 227 points
Thanks to Gunnar Svahn for sending the report.
---