September 2, 2013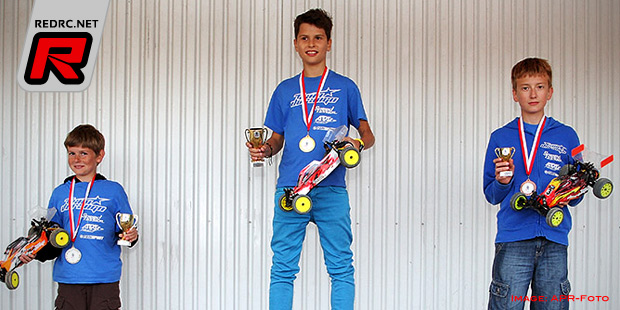 Following Saturday's TC Championship the Open Polish 1/10th electric Buggy Championship was held at the Polish Automobile Club race track in Warsaw, Poland. Following beautiful weather on Saturday overnight rain completely flooded the clay track forcing the organisers to cancel the morning's practice session but the race ultimately started around lunch break time. This left enough time for a round of controlled practice and three qualifying heats. The final race result was then taken from the qualifying standings.

In the 2WD Buggy Modified class it was Team Durango driver Michal Orlowski who took the TQ after winning two of the three qualifiers. This also handed him the 2013 championship title in front of Bartek Zambrzycki (Team Durango) and Pawel Staszewski (Team Durango). As in the 2WD class, also the 4WD class was dominated by Team Durango drivers. Michal Orlowski made a clean sweep in all qualifying heats, taking the race win and championship title. The second place went to Pawel Staszewski with the final podium spot being taken by Bartek Zambrzycki.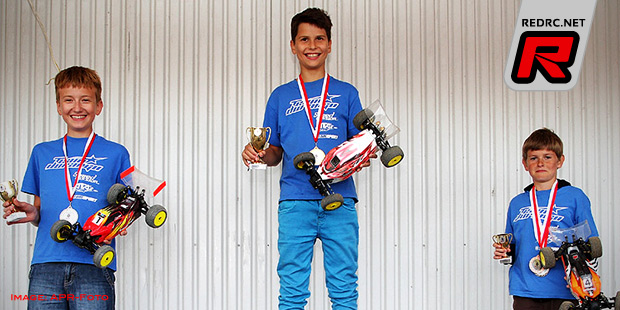 For the first time, all Polish Buggy titles went to three young boys. Their stories are very similar, all of them started racing with plastic Tamiya cars and went through all stages of model car racing education with the Tamiya national junior cup and Tamiya European cup followed by the ETS hobby and formula classes as well as buggy racing in the Euro Offroad Series.
Thanks to Maciej Orlowski for sending the report. 
---