September 1, 2013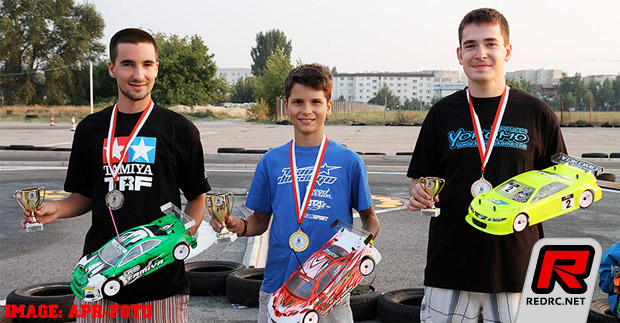 This past Saturday saw the Polish Open 1:10 electric TC Championships run by the Polish Model Car Federation and hosted by ATA Racing Team at the well-known Polish Automobile Club race track in Warsaw, Poland. This time the weather was beautiful, sunny but not so hot and dry and the conditions at the sugared asphalt track were perfect. It was one day event, one controlled practice heat, then 4 round of qualifying and 3 finals. The TC Modified class was dominated young Team Durango driver Michal Orlowski. The new TC Junior European Champion did a perfect job at his home track in Warsaw / Poland winning all 4 qualifying heats and 3 final runs as well. In addition Michal established new track record driving the latest Team Durango DETC410 prototype car powered by SpeedPassion electrics. Second spot went to Piotr Okonski, Michal's former Tamiya team mate, driving his Tamiya / Raceberry conversion TRF417x car with third spot going to Team Yokomo Poland driver Bartosz Pochopien.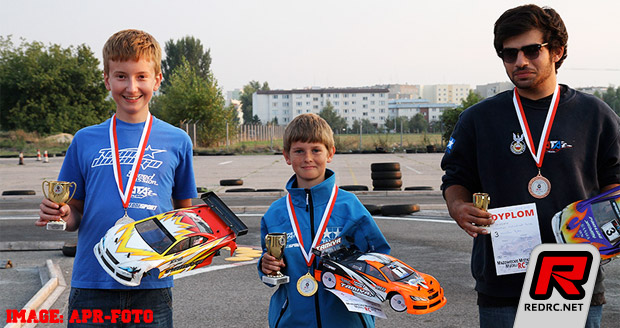 In the ProStock class, tun to ETS rules, two young drivers Pawel Staszewski and Bartek Zambrzycki fought battled it out for the win. Both young boys are well known from the ETS / EOS tracks throughout Europe. After qualifying the grid was Bartek Zambrzycki, Pawel Staszewski & Stas Pyrka. 3 final runs did not change the situation with Bartek showing fast and steady racing, keeping control and winning the 3 finals. Pawel finished second who along with Bartek drove Tamiya / Raceberry TRF 417x conversion cars. The third and final podium spot went to Stas Pyrka driving an Xray.
Thanks to Maciej Orlowski for sending the report.
---