September 10, 2013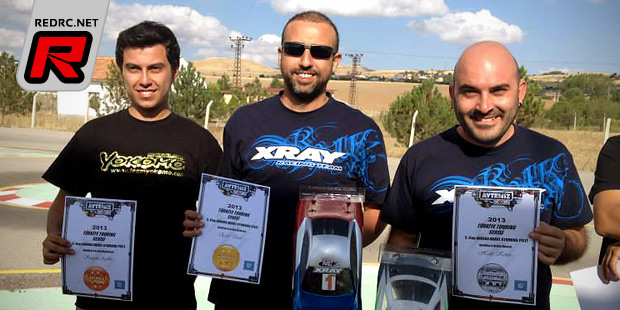 The fifth round of the Türkiye Touring Series championship took place at the Yavrupist track near Ankara. The sugar watered track offered lots of grip for the 32 drivers attending in the Modified and Pro Stock class. In Modified Xray team driver Erol Ucar dominated practice, qualifying and the finals. He was chased by his team mate Halit Körpe, Kagan Aydin completed the podium in third place.
Top 10 Modified
1. Erol Ucar
2. Halit Körpe
3. Kagan Aydin
4. Onur Karacuhalilar
5. Ahmet Tekeliglu
6. Kayan Ketenci
7. Sevket Haluk Soyyoruk
8. Cabir Özcivan
9. Sertac Yalim
10.Ferhat Caglioglu
In the Stock class the race win went to Arman Maralan who had Yigit Gündogdu and Caghan Turna in tow.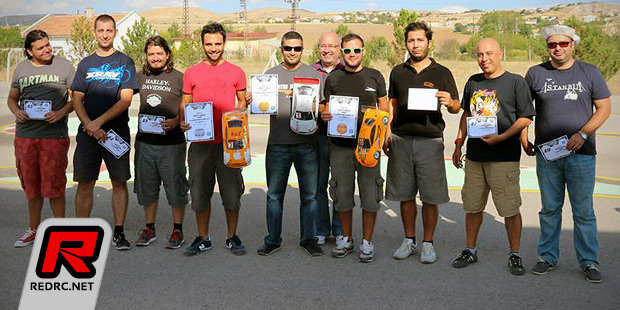 Top 10 Stock
1. Arman Maralan
2. Yigit Gündogdu
3. Caghan Turna
4. Can Duran
5. Akin Gürsoy
6. Yasin Yenidünya
7. Atinc Atalay
8. Umut Türkay
9. Bolkar Altuntas
10.Sefer Kürsad Alalma
The final race of the TTS will be held at the Team NCRC Arena in Nicosia/North Cyprus at the weekend of the 6th of October.
Source: Xray [teamxray.com]
---