October 22, 2013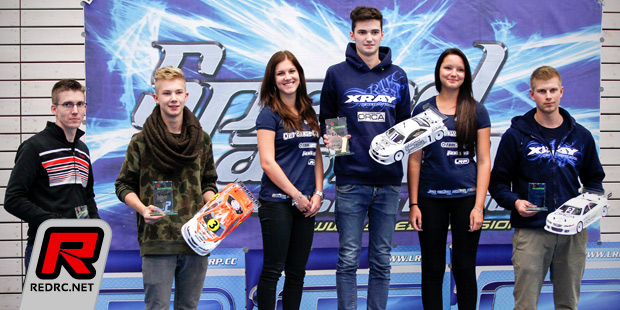 The first round of the Bawue Cup 2013/2014 was held at the MCC Konstanz club in Southern Germany. 62 drivers from Germany, Switzerland and Austria attended in seven classes making for loads of action on and off the track. Winner in Touring Car Modified was Tim Wahl from the MCG-Strohgäu club followed by Dionys Stadler and Marco Kaufmann, both from the MCC Konstanz club. After qualifying Tim made his intentions clear to win the class and he later went on to win two A-final legs in style handing him the day's win. Behind him the race was on for the remaining places on the podium. In the end Dionys put himself in second place with a first and a second position in front of Marco. Marco prevailed himself against Julian Borowski.
The finals in GT+ class were run over 10 minutes. Philipp Walleser and Alexandre Kunkler fought for the first place in all A-finals and at the end only a few seconds separated both of them. Philipp won in front of Alexandre with the final podium spot being filled by Stephan Leiber.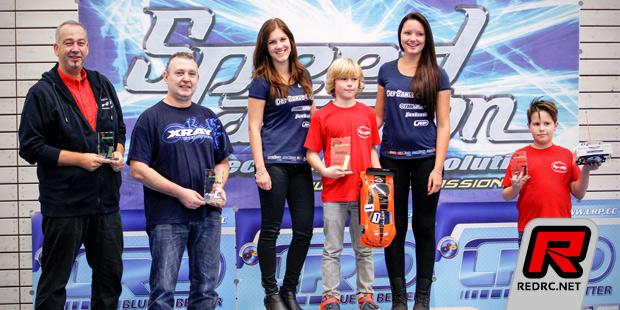 In the new Hobby class three rookies from the RCSF Singen club put pressure on the remainder of the field. Tim Schuhwerk, Tino Weller and Marc-Philipp Enders. Only Herbert Arnold was able to split the youngsters by grabbing the second place overall.
The new F1 class was won by Philipp Hagnauer even though he had a breakdown in the last leg. Steffen Petersen came in second place, Daniel Schober completed the podium.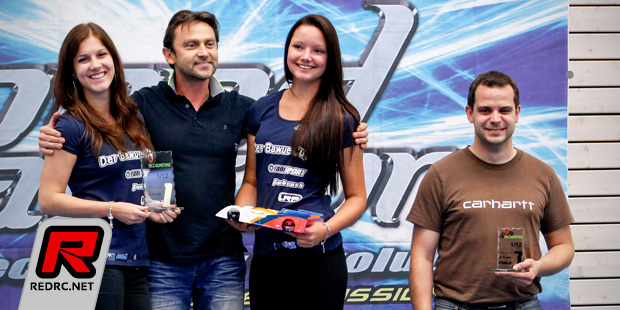 Bernd Wiesendanger was the man to watch in the fast 1/12th class. He easily won all three A-final legs to take the day's win with Marc Eppinger defending his second place against by Benjamin Küsters.
In the 1/18 class the MCC Konstanz was among themselves. The small cars provoked some smiles in the paddock and at the end it was Björn Keller who won in front of Jens Wieden and Steffen Petersen.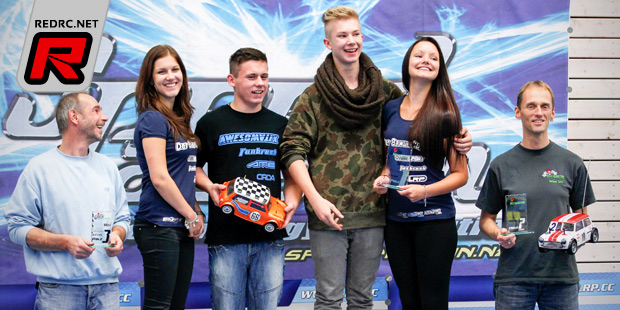 Not only good for a smile but a real laugh was the Mini category. Run against the usual racing direction with the starting positions drawn before the race Dionys Stadler and Marco Buhmann made for a real show by sharing one transmitter with one driver taking over the steering duties while the other was in charge of the throttle action. With joined forces the two easily won all three A-final legs very much to the amusement of the other drivers. Michael Zipfel and Horst Pichler came in second and third respectively.
Thanks to Roger Neubauer for sending the report.
---