October 5, 2013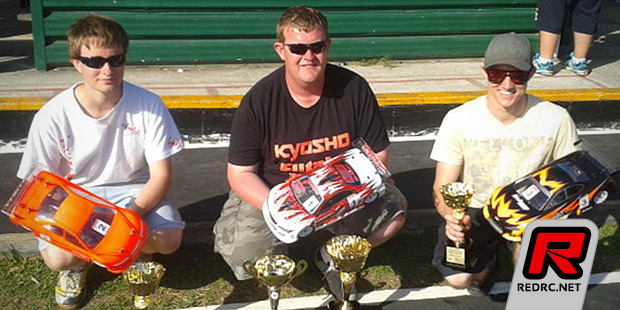 The ORRCA Queensland On-Road EP titles were held at the Bayside track in Brisbane with some fierce competition, and some impressive results. The annual event is always held at the last weekend of September to coincide with the school holidays, to encourage young drivers into the sport. The Modified class saw the Australian champion, Kyosho driver Simon Nicholson taking the TQ and race win with Corey Broadstock (Yokomo) 2nd and Jason Dorn (Hot Bodies) in 3rd.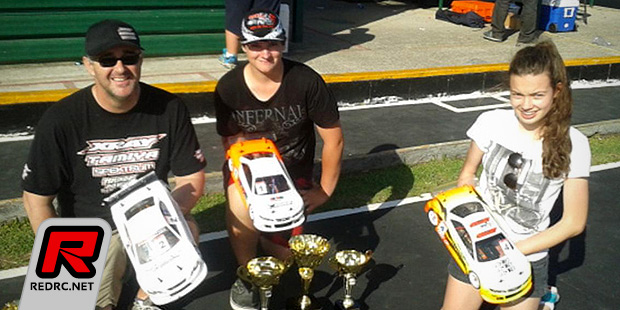 The 21.5T class was won by youngster Cooper Porter who also set TQ and usually races gas cars. He set a new track record for the class, racing with an Xray car this time. 2nd was Karl Kuehner (Xray) and another youngster Jacinta Keulemans (Corally) took the 3rd place. In the 17.5T class Xray driver Michael Sherman (TQ) was the fastest, with Tim Weier (Tamiya) 2nd and Chris Shevelling (Xray) 3rd.
Thanks to Lars Karlsson for sending the report.
---