October 21, 2013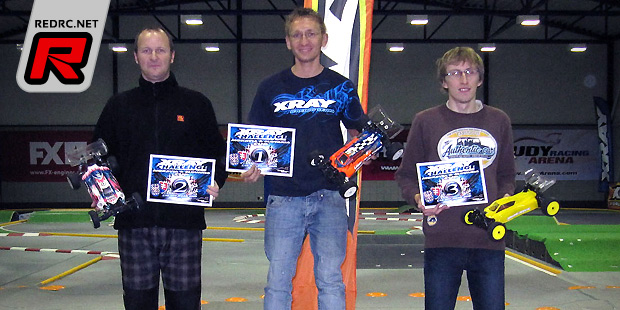 The 1st round of the Xray Challenge Moravia and Slovakia Cup was held at the Hudy Arena last weekend. The meeting was run in five different electric on-road classes and after Friday's practice qualifying started on Saturday morning following two additional hours of practice with the finals also being held on Saturday. The electric off-road class saw Martin Hudy taking the TQ and race win using Martin Bayer's Euros winning XB4 buggy. Martin had to use the precious car due to a last minute decision to run off-road and he only swapped tyres but did no setup work at all. Joining Martin on the podium were Petr Sekula and Honza Slezak.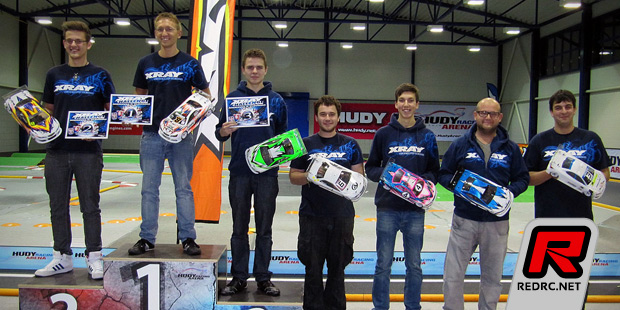 Attracting the most entries was the Modified Touring category that was also the most thrilling one to watch. The race was dominated by Martin Hudy who won all three qualifiers and finals. Marek Cerny, the current ETS stock champion, put some nice challenges to Martin and finished second overall. The tight and competitive racing was going on with for the 3rd place. The fight for the podium finish was between Jiri Vysin, Adam Janovic and Kuba Simurda and in the end it was Jirka Vysin who took the overall 3rd place.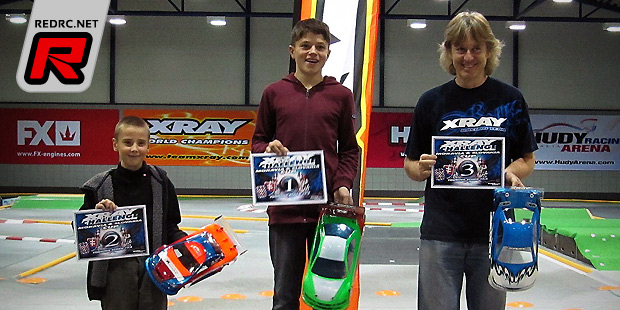 The Touring Stock category with 17.5T motors had Martin Kratochvil grabbing the overall class win after some very close racing in the last final, followed with Oliver Havranek and Milan Krecek in third place.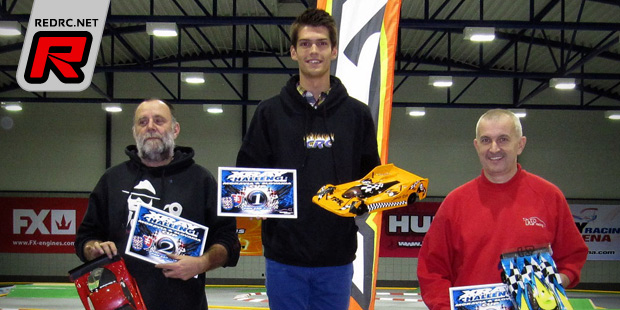 The Stock GT class saw the battle between Igor Liptak and Andrej Vnucko. Igor was able to set TQ however traction rolling problems in the finals allowed Andrej to take the lead and the win in front of Igor and Miro Hargas.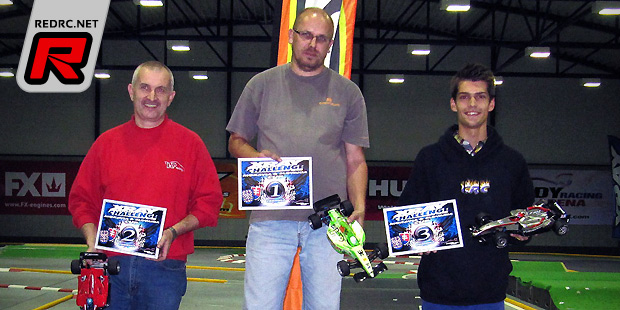 In the Formula 1 class Andrej Vnucko walked away with the day's win in front of Igor Liptak and Miro Hargas.
Source: Xray [teamxray.com]
---