November 11, 2013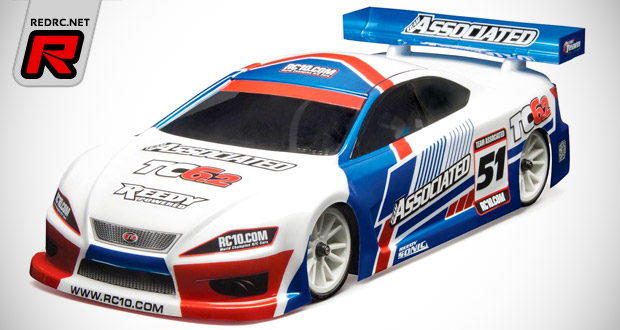 Seen at the recent ETS Rd1 the RC10 TC6.2 Factory Team kit builds on the very successful ROAR and BRCA national championship-winning TC6 platform and adds many performance-enhancing upgrades which take the chassis to the next level of performance. New for the TC6.2 is the updated bulkhead, top plate and chassis configuration that allow flex to be optimized by disconnecting the drivetrain bulkheads and suspension mounting systems. This new arrangement allows a predictable flex through the entire length of chassis, giving maximum grip on any track surface. At only 88mm wide and 2.25mm thick, the new TC6.2 carbon fiber chassis remains very narrow, resulting in reduced drag during the hardest cornering.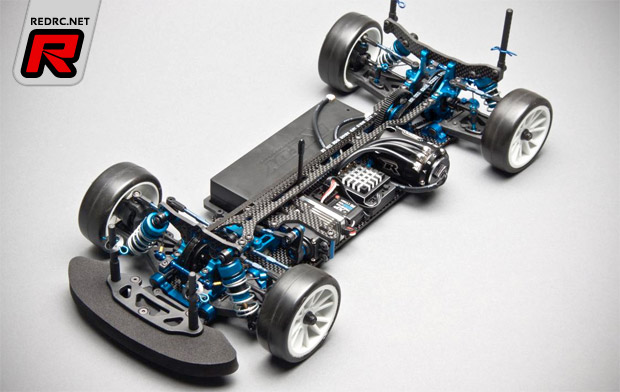 The independent arm mount system features interchangeable toe inserts and pivot ball joints, allowing the racer to dial-in the suspension on an even more granular level. Optimized ballstud positions are connected with eyelet ball cups and blue titanium turnbuckles, adding up to an easier-to-tune platform with even more precise suspension adjustments than before.
The TC6.2 incorporates a new floating servo mount that not only improves steering control but also offers an increased area for mounting the ESC and receiver. The floating servo ties directly into a new dual bellcrank steering system with optimized Ackermann and steering speed.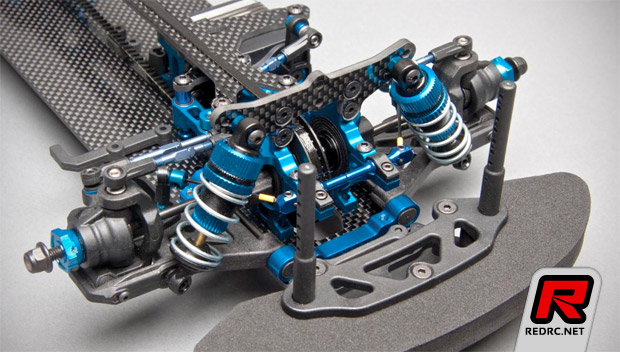 The TC6.2 retains the H.D.R.C. (High Definition Roll Control) system. Roll stiffness is controlled and adjusted by the two wires that mount into the sides of an aluminum center member and link to the suspension arms. The aluminum center member rolls on a bearing surface to reduce friction and provides ultra-precise movement.
The lightweight rear gear differential provides maximum performance, adjustability, and low maintenance, while the front spool features replaceable composite outdrives with the performance of low-friction CVA blades to allow for free axle movement.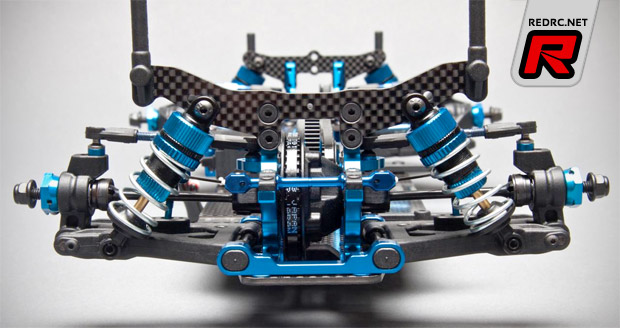 Factory Team VCS3 shocks feature hard-anodized threaded bodies with bottom-loaded seals. The VCS3 shocks are super smooth, featuring TiN-coated shock shafts and an increased stroke, all adding up to improved traction.
Rounded out with 22 precision ball bearings, Team Associated's TC6.2 has what it takes to keep you out in front and ahead of the pack in today's highly competitive touring car races.
Source: Associated [teamassociated.com]
---