November 25, 2013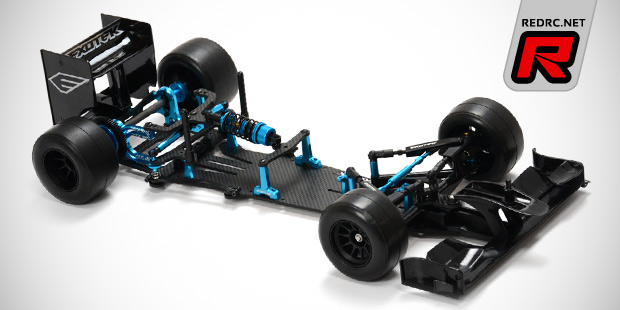 Available soon from Exotek is the F1R2 Pro conversion kit for the Tamiya F104 and F103. The follow-up model of the F1R received a make-over in order to create a chassis that is not overly complex but strong and consistent. The chassis kit makes use of what Exotek call a hybrid link technology, it basically combines all positive aspects of the classical T-bar suspension with the responsiveness and tuning possibilities of a link-type car to create a platform with improved bump absorption capabilities making it ideal for rubber tyre racing. The new rear pod geometry makes for more progressive damping and increased forward bite while the new twin side dampers allow for equal side-to-side dampening.

Build around the use of shorty LiPo packs the matte finish 2.5mm chassis can also be run with standard length packs and the kit also features quick position servo mounts for quick and easy Ackermann adjustment, two wheelbase options, a redesigned motor mount with fan mount option, slotted battery holders for neat wire routing and included is also a 1mm lower ride height spacer when running F104 front arms. The kit is expected to become available at the beginning of December.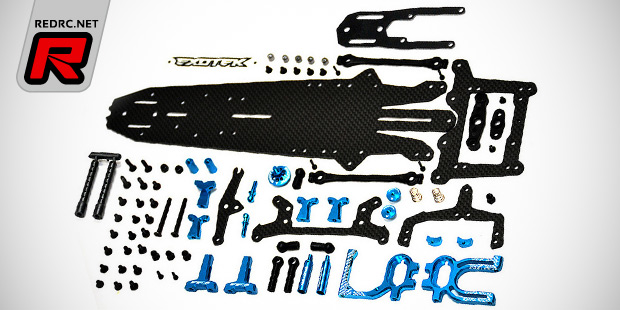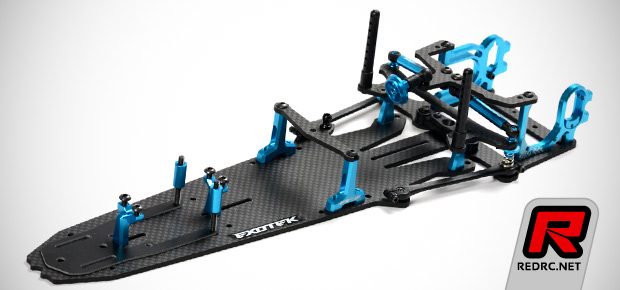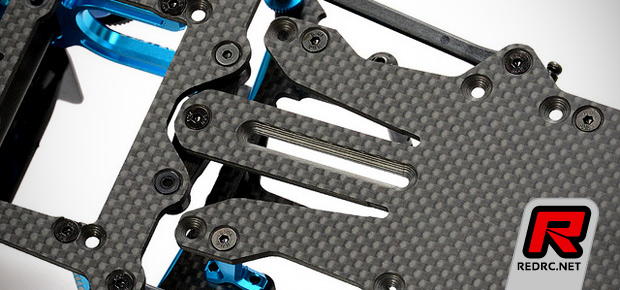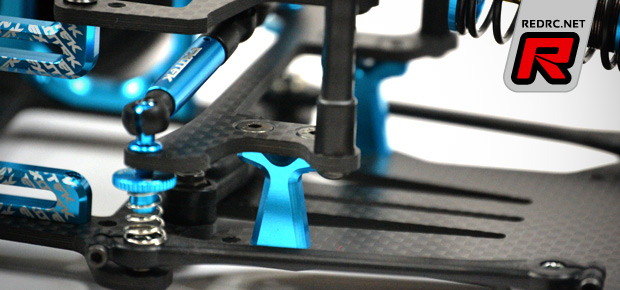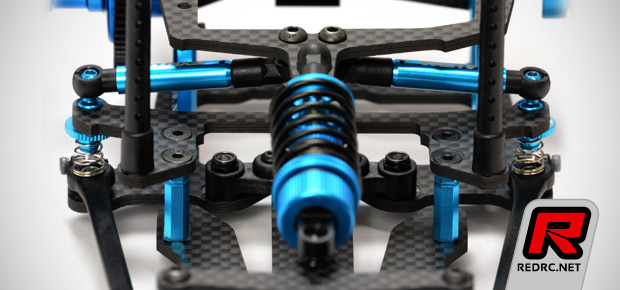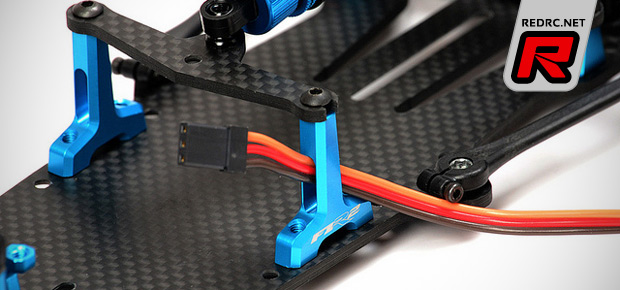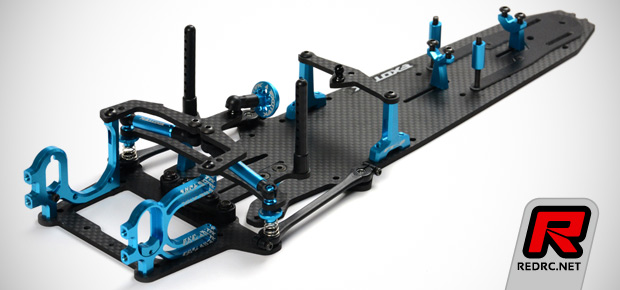 Along the F1R2 kit Exotek also release suitable winglets for the F1R2 chassis that are made to hold the receiver and speed controller when running the chassis with standard size LiPo batteries. The parts are made from the same matte finish carbon as the chassis and come including mounting hardware. Last but not least comes a carbon fibre wing mount for the F1R2 or F104v2. The part is machined from lightweight carbon fibre and includes alloy posts and hardware.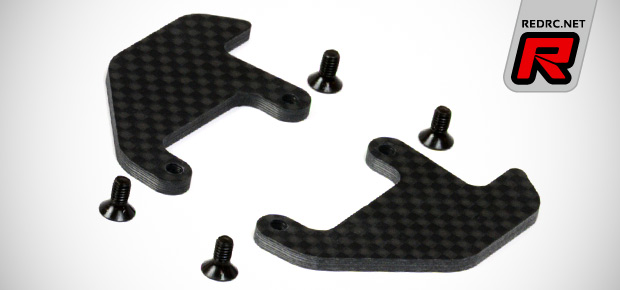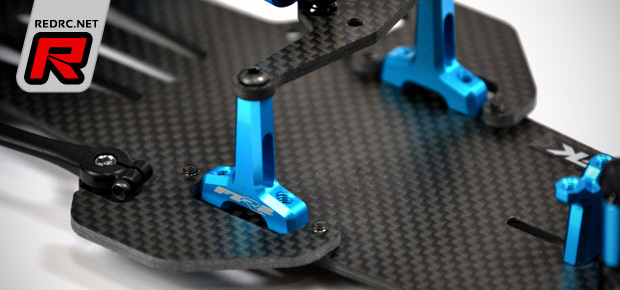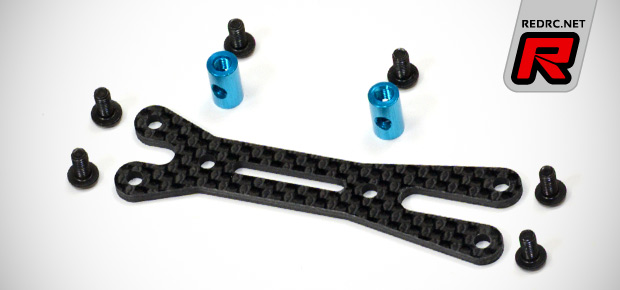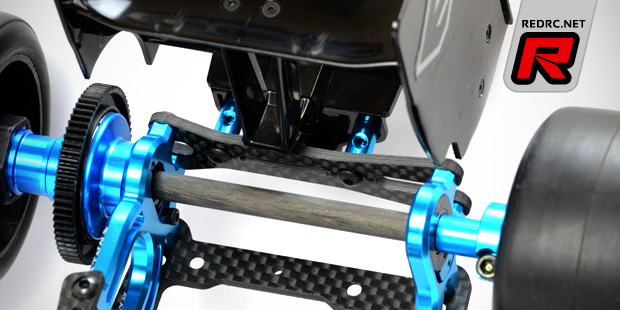 Source: Exotek [exotekracing.com]
---