November 19, 2013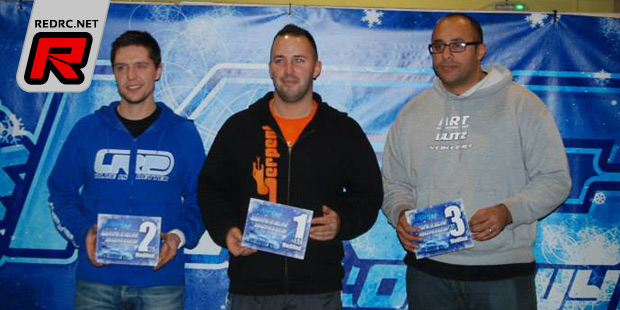 The 3rd round of the MRC Winter Series took place in Longwy, France, host of next month's GP3F. Some 90 drivers attended including Factory Serpent driver Marc Fischer, French ace Loic Jasmin and 2011 1/5th scale World Champion Guillaume Solon. In Touring Car Modified, Marc Fischer put down an impressive performance by winning all three A-finals. French National champion Loic Jasmin took second place ahead of Cyril N'Diaye. 2013 French stock champion Nico Schwendimann did great job by taking 4th place ahead of ETS A-main finalist Julian Borowski.
Top 5 TC Modified:
1. Marc Fischer – Serpent
2. Loic Jasmin – Yokomo
3. Cyril N'Diaye – Yokomo
4. Nicolas Schwendimann – Xray
5. Julian Borowski – Serpent
In the Touring Car Stock class had Team C driver Tom Maquel taking the win ahead of Germany's Jan Bickendorf and MRC young gun Valentin Lehmann.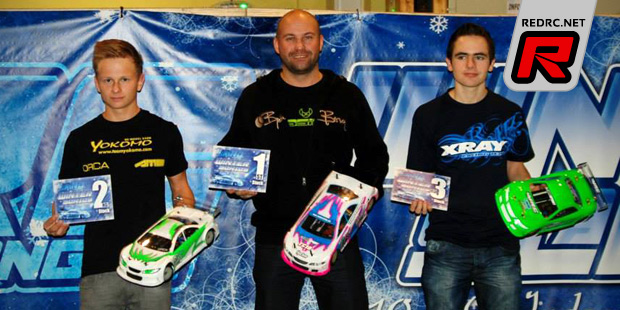 Top 3 TC Stock :
1. Tom Maquel – Team C
2. Jan Bickendorf – Yokomo
3. Valentin Lehmann – Xray
Source: MRC Longwy [mrc-longwy.fr]
---