November 18, 2013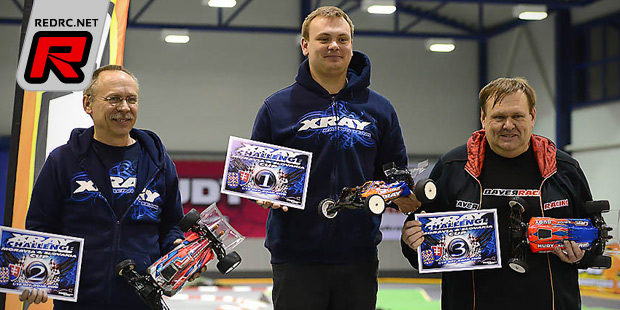 The 2nd round of the Xray Challenge Moravia and Slovakia Cup was held in the Hudy Racing Arena last weekend. The race attracted more than 110 drivers in the various on-road and off-road categories. The off-road classes were divided into 2WD and 4WD categories while on-road saw touring car modified, 17.5 stock, 21.5 stock, WGT, and formula classes. The race started on Friday afternoon with free practice which continued until midnight. On Saturday 3 qualifying rounds and 3 finals for all drivers were run. 2WD buggy had Martin Bayer taking the win in front of Juraj Hudy and Dusan Bayer making it a 1-2-3 for the recently released XB4 2WD buggy.
In 4WD Xray offered a very special competition; the driver who would beat Martin Bayer would win Martin's actual buggy from the race. Although all drivers did the best they could to beat Xray's off-road wizard no one was able to catch him. Martin's brother Ales was the only one able to put some pressure on him eventually ending the race in second position. Juraj Hudy took the fourth spot on the podium, Xray's David Kukla came in fourth.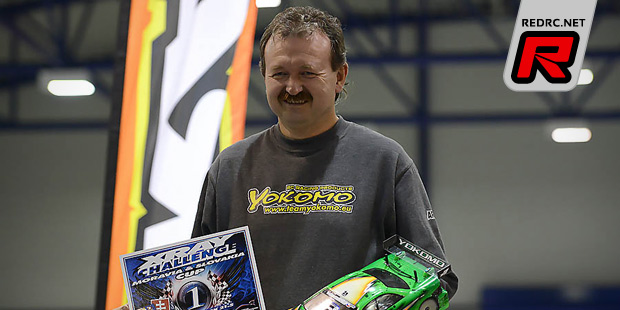 Touring car 21.5 stock is the main class of the Slovakia cup and the fight for the win is always on between Tono Sloboda and Oskar Malatinsky. This time Tono was slightly faster and able to TQ and win in front of Oskar. Michal Nagy completed the podium. One to watch in this class was only 9 years old Oliver Havranek. Even though Oliver is very young and he drives only for a short time, he already was able to put some pressure on the top drivers of this class and in one final he was even able to finish in 3rd place.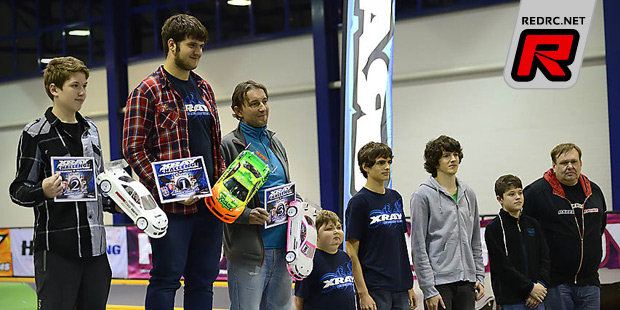 The touring car 17.5T class had former ETS A-main finalist David Nemcek taking a close win in front of Michal Vitamvas, who is in his first season of touring car racing. Michal put a lot of pressure on David in every final and is definitely one to watch for the future. Martin Babovsky completed the podium of the 17.5T class.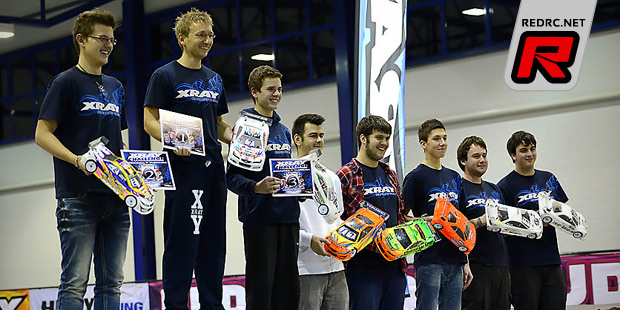 The touring car modified class attracted the most drivers and so the field was filled with quality drivers such as Martin Hudy, former ETS Stock champions Zdenko Kunak and Marek Cerny along many other swift Slovakian and Czech drivers. Marin Hudy took TQ quite easily but Zdenko improved a lot during the day and so he easily won the first A final as Martin struggled on fresh tyres. Reverting back to his worn qualifiers Marin was able to win A2 and A3 with quite a margin handing him the win in front of Marek Cerny and Jri Vysin. Zdenko had a difficult A main and ended in 4th position.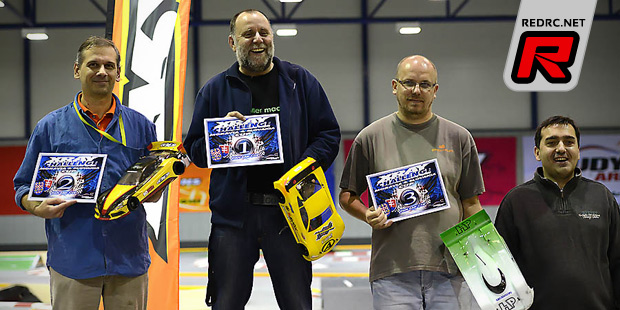 The World GT class was fun to watch even with the somewhat slow 21.5T motors. The high traction and technical layout had the cars traction rolling and in the end it was Xray driver Igor Liptak who took the win in front of Pavol Chovan and Sveto Spalek.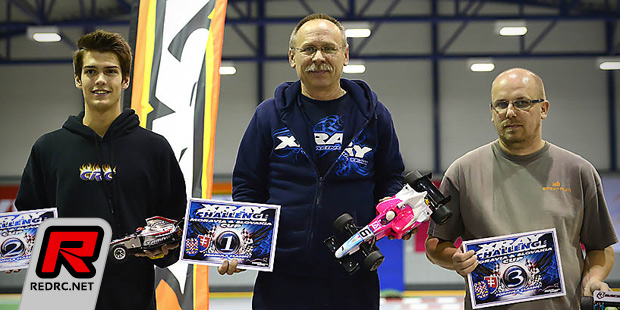 In the formula class Juraj Hudy drove a converted X10 WGT car to the winning honours. He was sidelined by Andrej Vnucko and Sveto Spalek on the podium. The next Xray Challenge Moravia & Slovakia Cup will be held on the 7th of December.
Source: Xray [teamxray.com]
---