November 1, 2013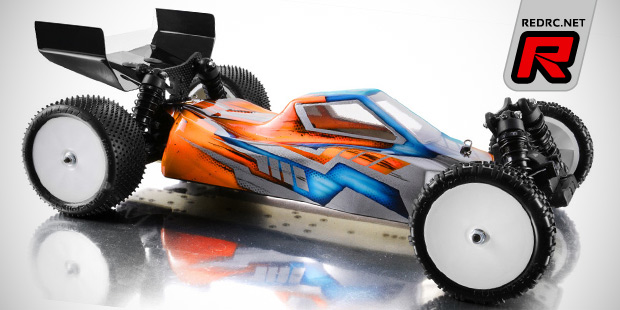 Seen as teaser image some days ago Xray now introduce the XB4 2WD mid-motor buggy kit. Based on the European Championship winning XB4 4WD buggy the 2WD kit makes use of around 95 percent of the parts of the all-wheel kit including the main chassis frame and the rear end. The only real difference compared to the XB4 are the aluminium backbone chassis that sports increased kick-up to make for a 2WD-ish castor angle and the front bulkhead including shock tower. The chassis weight distribution with a saddle pack battery mounted in the rear of the chassis combined with front-located electronics and motor is what appears to be the holy grail for 2WD buggy when run on medium to high grip clay, astro and carpet surfaces.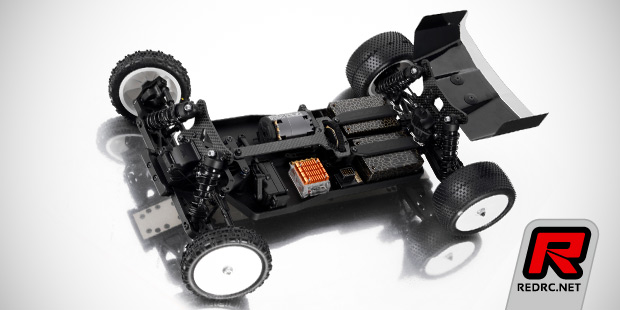 The buggy makes use of Xray's very own Multi-Flex Technology that allows to adjust the chassis stiffness to your liking to adapt the car to a wide range of track conditions while the I.S.S. suspension mounts with eccentric inserts make for swift toe, kick-up and anti-squat adjustments. The kit also features Xray's new SFA graphite stiffeners technology to alter the flex characteristics of the wishbones. Other setup possibilities include widely adjustable wheelbase settings, height adjustable steering blocks via different thickness bushings and rear arm length adjustments using inner or outer holes for the outer hinge pins. On top of that the position of the rear shock towers can be altered to run then in front or behind the wishbones in order to adapt the car to low or high traction surfaces.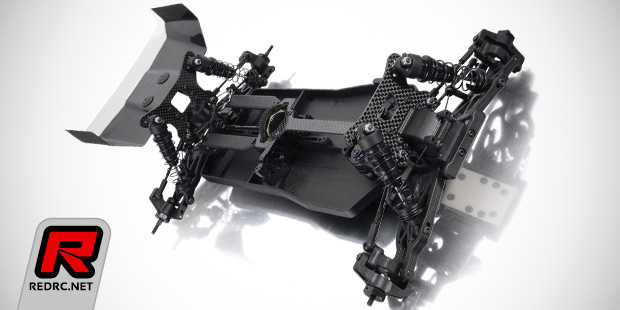 Part of the kit are also aluminium big bore shock absorbers, a heavy duty slipper clutch and a rear gear differential with a ball differential being available as an option for medium-grip tracks. The kit is topped off by the new DMX cab forward body shell that provides maximum downforce.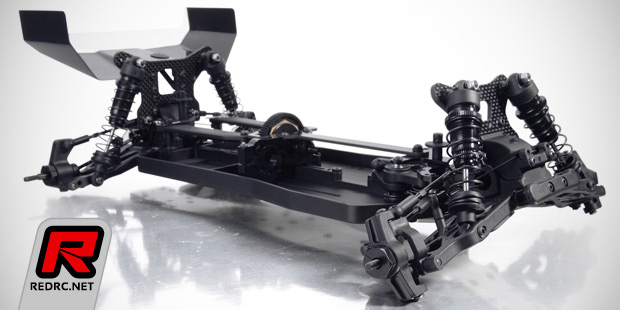 Features
– CNC-machined Swiss 7075 T6 alu backbone
– Precision-engineered composite chassis plate
– Top deck comprised of graphite top deck and alu front brace connected via bushing
– Front, center, and rear drivetrain bulkheads keyed to composite frame
– Integrated 25° front pre-angle
– Well-designed layout for optimum weight distribution and balance
– Composite battery straps
– CNC-machined shock towers made from premium-grade 3.0mm thick graphite material
– Optional weight mounting positions
– ISS suspension holders
– Complete set of CNC-machined Swiss 7075 T6 alu eccentric bushings included
– Wheelbase adjustment for frontward/rearward weight balance adjustment, or wheelbase shortening/lengthening
– Anti-roll bars made of special spring steel, interchangeable between front & rear
– Shaft-driven 2WD drivetrain with 1:2.5 internal ratio
– Adjustable central slipper clutch
– CVDs made from Hudy Spring Steel
– CVD assembly features composite safety collars
– Lightweight aluminium 14mm wheel hex drive hubs
– Super-smooth, super-light maintenance-free composite gear differential is ideal in most types of tracks
– Super-lightweight diff outdrives
– Big-bore, membrane-less shock absorbers
– SLP aluminum shocks have been shortened by more than 7mm to provide maximum stability under all track conditions
– DMX high-performance, low-profile aerodynamic body
– Stylish, effective rear wing made from strong Lexan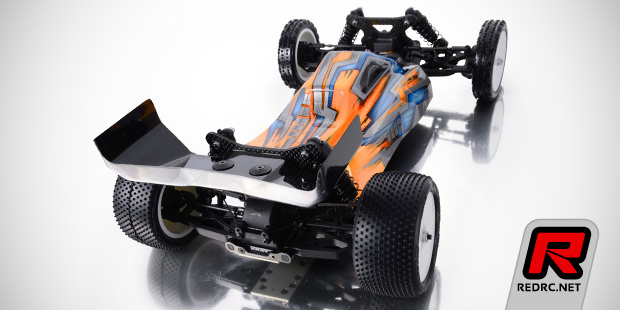 Source: Xray [teamxray.com]
---