December 9, 2013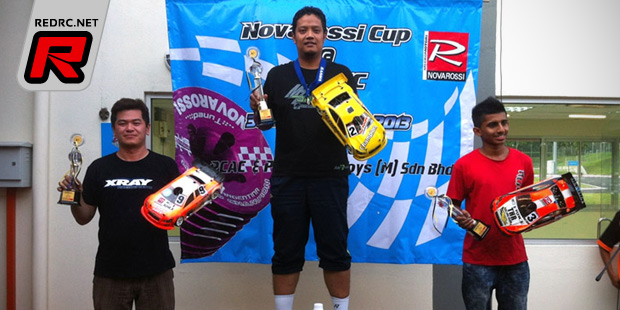 This year's Malaysian Novarossi Cup attracted around 70 racers to compete in the 1/8 and 1/10 200mm on-road classes. The track was closed prior to the event to make for fair conditions for every participant with official practice starting on Thursday. Sunday's finals saw Mizan taking the win in the 200mm class with Amirul Shafiq and Ben completing the podium.
Result 1/10 GP Touring
1. Mizan
2. Amirul Shafiq
3. Ben
4. Amar Dungun
5. Faisal
6. Miwan
7. Anthony Wee
8. Zoey Zac
9. Amirul Rafiq
10.Kimie
11.Azri Amri
12.Alloy
In the 1/8 class Anthony Wee brought home the win, Nick Chong and Suah came in second and third respectively.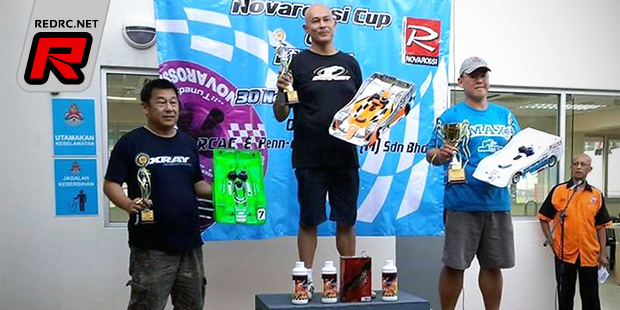 Result 1/8 on-road
1. Anthony Wee
2. Nick Chong
3. Suah – XRAY RX8
4. Chan Kim Hoi – XRAY RX8
5. Fluke
6. Baby Boy
7. Ah Kong
8. YL Tan
9. Daniel Law
10.Kenny Ow
Source: Xray [teamxray.com]
---