December 10, 2013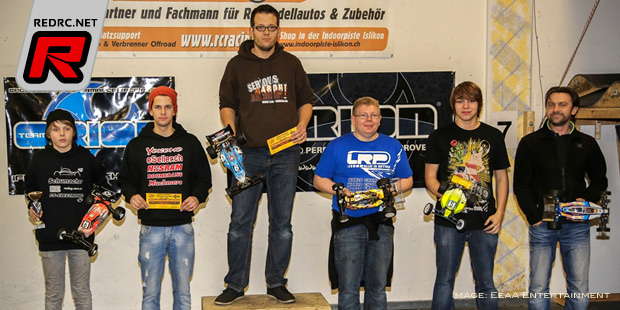 The second Team Orion Offroad Islikon Masters took place last weekend in Islikon, Switzerland. The event saw 104 entries in six different classes. Team Durango Switzerland Driver Patrick Vogt took the pole position in 2WD and second position in 4WD buggy and later went on to win both classes. In 2WD Fabian Luca Widmer (Yokomo) came in 2nd and with Sven Zünd (Kyosho) taking 3rd place. In 4WD class Sven Zünd (Kyosho) came in 2nd and Milan Steiner (Team Durango) completed the podium in 3rd position.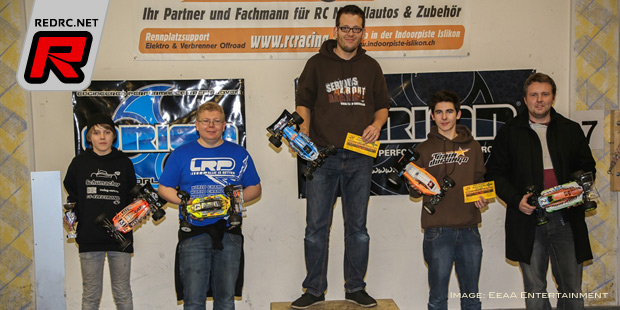 The stadium truck class had Swen Lauber taking the win from Raffael Sigg. Steffano Spagnuolo came in third.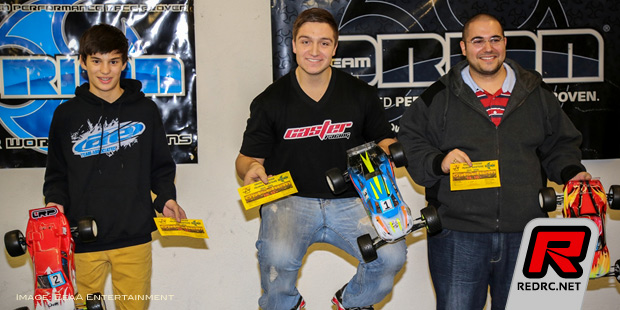 In 2WD short course again Swen Lauber climbed on the highest step of the podium, this time sidelined by Michel Guggisberg and Jan Dissler.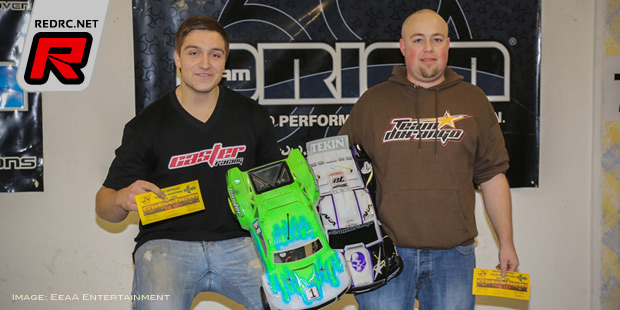 Short Course 4WD had Romeo Grass coming in first, followed by Daniel Soares and Dave Erdin. Best youngsters was Jan Lüthy.
In the standard class Daniel Soares finished first, Trix von Allmen and Marcel Gerster completed the podium. Swen Kälin won the youngsters trophy.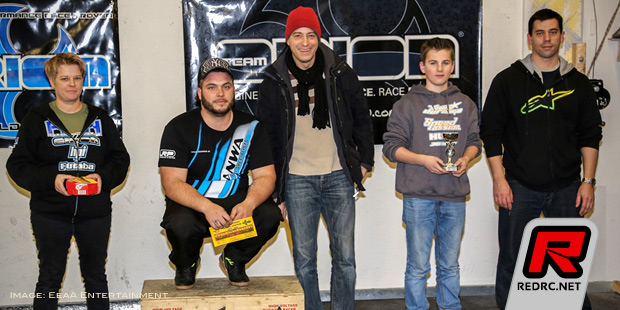 Source: Indoorpiste Islikon [indoorpiste-islikon.ch]
---