December 11, 2013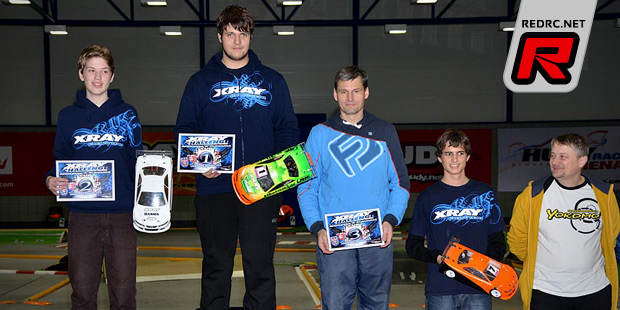 The Hudy Racing Arena hosted the third round of the Xray Challenge Moravia & Slovakia Cup. As usual practice started Friday afternoon and went on till midnight to allow plenty of track time to get the cars dialled in for the high grip surface. Again the 17.5T Stock touring car class attracted the most drivers and it was David Nemcek who took the win from Michal Vitamvas and Ales Pelikan, who completed the podium in third place. Pavel Martinec and Martin Zvara came in fourth and fifth respectively. David then went on to win the Modified touring car class also. This time ahead of Jiri Vysin and Tomas Liptak. Jiri Janousek and Juraj Hudy completed the top 5 result.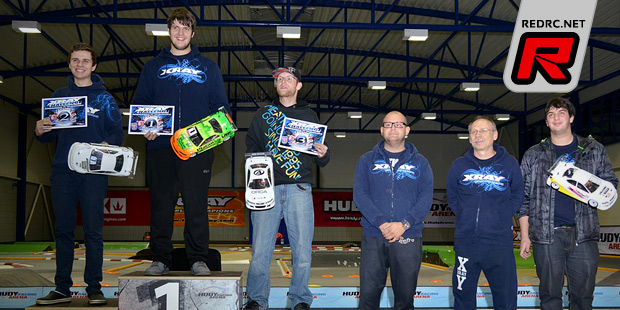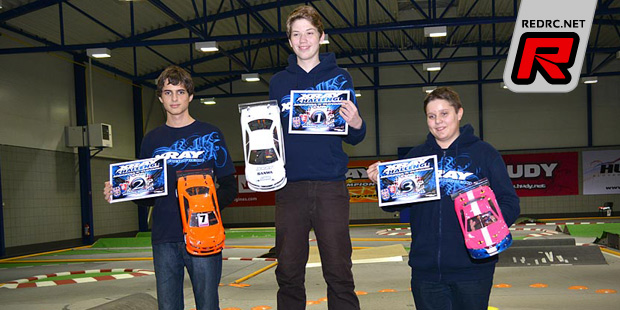 Stock 17.5T Super Junior top 3
1. Branislav Panak
2. Alex Tlusty
3. Daniel Pelikan Jr.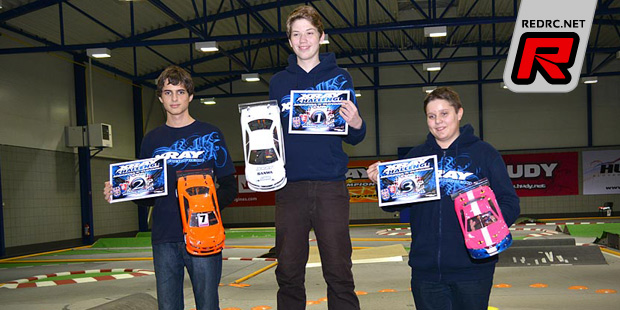 Stock 17.5T Junior top 3
1. Michal Vitamas
2. Pavel Martinec
3. Vagac Molec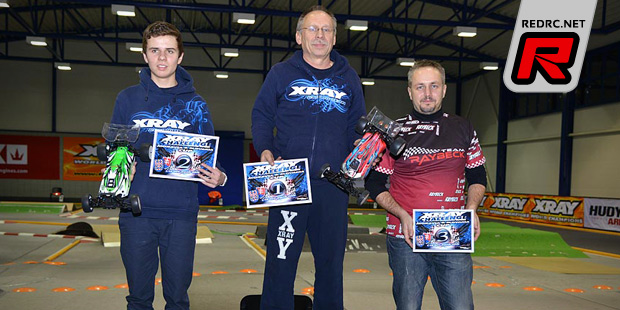 Buggy top 3
1. Juraj Hudy
2. Jiri Vysin
3. Jiri Rybak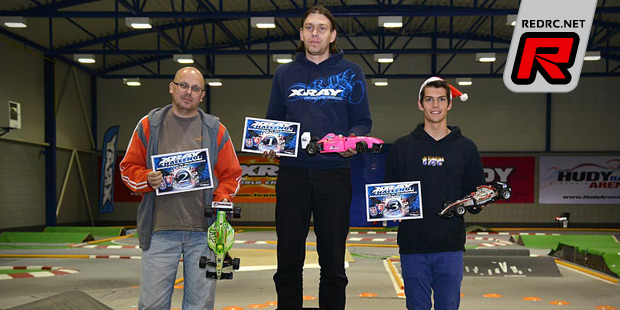 Formula top 3
1. Vitezslav Hola
2. Sveto Spalek
3. Andrej Vnucko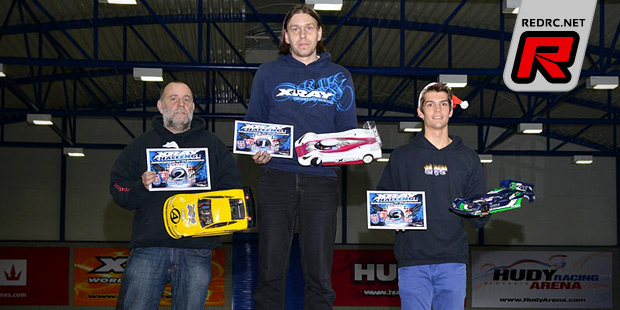 Pan Car/WGT top 3
1. Vitezslav Hola
2. Igor Liptak
3. Andrej Vnucko
Source: Xray [teamxray.com]
---