January 28, 2014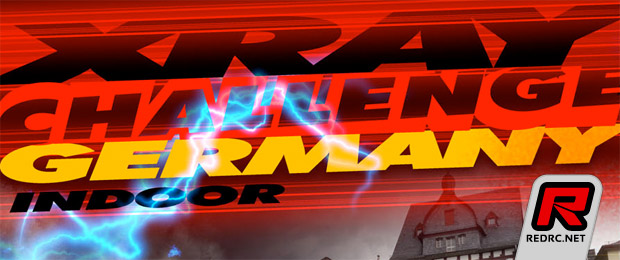 The 2014 Xray Challenge Germany is being held a stone's throw from the world famous Nürburgring. The setting is to be local club MAC Adenau's permanent indoor race track, called the "Eifel Ring" in a nod to its big brother. With a 90-metre-long carpet track that's almost as challenging as the Nürburgring's legendary Nordschleife, the international Xray Challenge Germany event offers drivers the chance to compete in three classifications: touring cars – modified or stock categories – and 1/12 standard.
Drivers of all 1/12 pan car and 1/10 touring car chassis makes are eligible to take part and the competition is open to participants from within and outside of Germany. The only requirements are that cars in both touring car categories must be fitted with LRP-CPX tyres in combination with the LRP tyre additive Carpet 1, 2 or 3 and must meet the minimum weight restriction of 1,350 grams. In addition, vehicles in the stock car category must use 13.5T brushless motors that meet EFRA specifications and a speed control in flashing mode. Total minimum weight for 1/12-scale with 10.5T engines including speed controller in flashing mode is 730 grams.
As always, the entry fee includes an Xray Challenge T-shirt. In addition, there will be a fantastic tombola with some premium prizes to be won. RC Kleinkram will be on hand to provide comprehensive on-site support.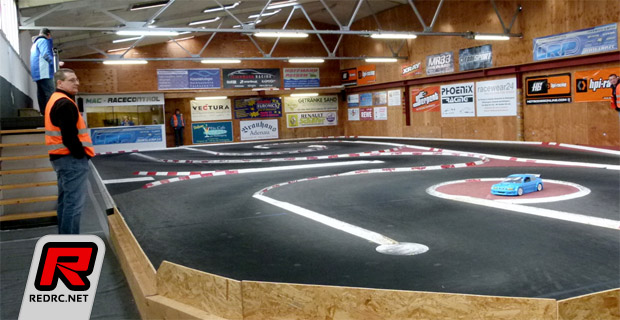 The second Xray Challenge in Germany on 8/9 March is the first ever indoor-only event organised by German Xray importer SMI and follows in the wake of the successful Xray Challenge event held in 2013 for 1/8- and 1/10-scale nitro plus electric touring cars and an offroad classification at MSC Kirchhain's outdoor tracks.
MAC Adenau's "Eifel Ring" will be open on the Saturday to allow plenty of opportunity for training, with catering and refreshments available on site. The qualifiers will take place on Sunday morning and the finals in the afternoon. Timing will be streamed live on myRCM.ch.
Online registration via myRCM.ch opens at 8.00 pm on Monday, 3 February 2014. Register early to secure a spot as places are limited to just 50. The entry fee is 18 euros for adults and 12 euros for minors.
Source: SMI [smi-motorsport.de]
---