January 24, 2014
The 4th round of the Hungarian National championship was held at the RC Arena track in Budapest in Touring Car Stock 13.5T, Boosted 13.5T and Modified. Qualifying proofed to be challenging for the Touring Car drivers as there also was a Buggy race that made for changing track conditions. The finals of the Modified class saw Zsolt Kalnay taking the win from Viktor Juhasz and Bandabas Toth.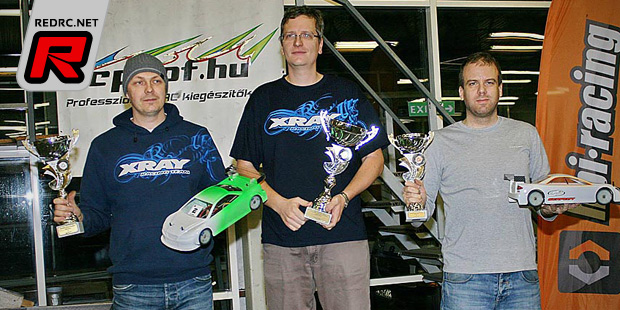 Qualifying in the Boosted 13.5T class was very tight as minor mistakes would mean a huge drop in the ranking. But also the finals where action-filled and at the end it was Peter Miko who successfully ended the final legs after a fight with team mate Janos Birinyi and Peter Taal. At the end this also was the final ranking.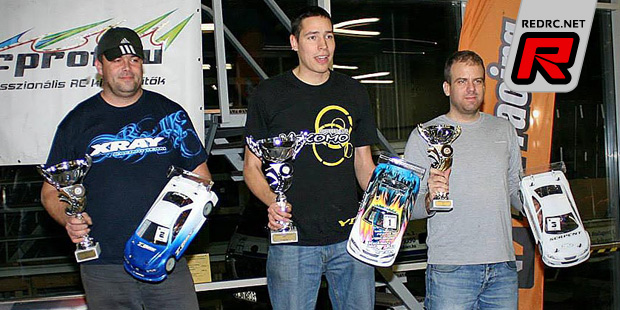 The Stock 13.5T category also had a close qualifying to offer. In the finals Gabor Forrai won in front of Tamas Pongho and Peter Taal.
Source: Xray [teamxray.com]
---