January 21, 2014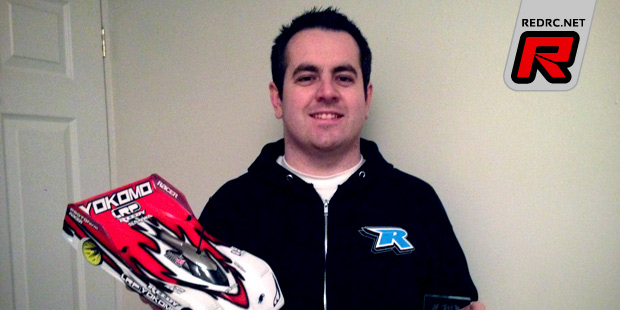 Round 4 of the BRCA 1/12 nationals took place at Crewe last weekend. A fast and open track layout greeted the 100+ drivers entered for the event, which ran over two days and catered for both stock & modified LMP12 classes as well as GT12. Saturday's LMP12 10.5 stock class saw one of the closest ever qualifying results at a BRCA national event. Olly Jefferies took TQ on his debut with the Xray XII chassis equipped with Reedy and LRP electrics. Reigning champion David Spashett lined up 2nd for Zen-Racing/LRP a mere 0.04s adrift of Olly's benchmark. Mark Stiles was next up for Yokomo/Reedy/LRP ahead of fellow Yokomo runner Matt Varah. These 4 drivers were covered by less than half a second after 8 minutes of racing. In fact the entire top-10 was split by little more than a lap, so the A-final promised to be a close encounter.

The A-final delivered on its promise. Olly led the field away and once the race settled down it became clear that it would be a 3-horse race. Matt Varah couldn't quite match the pace of the lead trio with Olly, Dave and Mark circulating nose to tail for most of the race. With 2 minutes remaining the three drivers were covered by 1 second. It looked like Mark had the fastest car and Olly the slowest, so the gaps decreased and entering the final minute things got really close – less than 0.5s from first to third now. With 2 laps to go, Dave attempted to take advantage of a slightly wide Olly exiting the chicane and the pair touched. Mark capitalized and jumped to the front, where he would stay until the finish to take his first national win for chassis sponsor Yokomo. Olly recovered to 2nd, with Matt Varah climbing to 3rd in the dying seconds.
LMP12 10.5 Stock A-Final Result
1. Mark Stiles – Yokomo
2. Olly Jefferies – Xray
3. Matt Varah – Yokomo
4. Mick Farrell – CRC
5. David Spashett – Zen-Racing
6. Chris Kerswell – Serpent
7. Daniel Holmes – Yokomo
8. Andy Murray – V-Dezign
9. Jim Spencer – Team Associated
10.Adam Walker-Catchpole – CRC
In LMP12 13.5 Leigh Dibble took TQ with his Orca powered CRC, with Team Associated/Reedy driver and class champion elect Keith Robertson not far behind. The final was a straightforward one for Leigh; he cruised to a comfortable win ahead of Keith. Mark Jewitt was 3rd, but a lap down on the winning car. In GT12, Jamie McDonagh took TQ and won the A-final ahead of fellow Schumacher runner Andy Carter. Marcus Askell completed an all-Schumacher podium. The team prize was won by team Yokomo.
In Sunday's open modified LMP12 class, Olly Jefferies was utterly dominant. Winner of all four qualifying rounds and a comfortable A final victory; a race in which he lapped the entire field. There was close racing between 3 drivers for 2nd place though, with Chris Kerswell (Serpent/Hobbywing) finishing ahead of Adam Catchpole who had switched to a CRC chassis from Corally for this event. Saturdays winner Mark Stiles finished in 4th place. With his win, Olly wrapped up the 2013/14 open modified national championship; his 4 wins from 4 events now an unassailable points tally.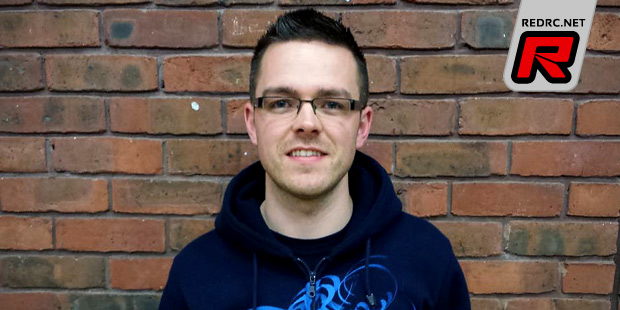 LMP12 Open Modified A-Final Result
1. Olly Jefferies – Xray
2. Chris Kerswell – Serpent
3. Adam Walker-Catchpole – CRC
4. Mark Stiles – Yokomo
5. Andy Murray – V-Dezign
6. Mick Farrell – CRC
7. Matt Varah – Yokomo
8. David Spashett – Zen-Racing
9. Daniel Holmes – Yokomo
10.Leigh Dibble – CRC
In the LMP12 Sport class which is for 10.5 motors, Keith Robertson was top qualifier and comfortably won the A final for Associated/Reedy. Mark Jewitt fended off Jim Spencer and those two completed and all-Associated podium. In GT12 reigning national champion Chris Ashton won for Schumacher ahead of Saturdays victor Jamie McDonagh. Alex Thurston finished 3rd in what was once again a Schumacher whitewash. Serpent won the coveted team prize of chocolate and bragging rights.
The penultimate round of the championship with take place in Milton Keynes in February, where the drivers will do battle in front of members of the public in a special event being run in one of the UK's largest shopping centres. The event will be streamed live on the internet so you will be able to follow the action.
Thanks to Mark Stiles for sending the report.
---