February 1, 2014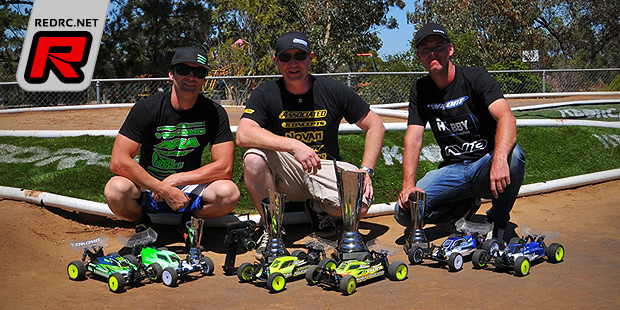 The inaugural Keilor Invitational was run in conjunction with this year Stock Shootout at the famous Keilor Club located in the outer suburbs of Melbourne, Australia. The event, held on the same weekend as the historic Reedy Race in the USA, was run to a similar format with the top 10 drivers from Victoria invited for 10 heads up races for 2WD on Saturday and 4WD on Sunday. Control tires for this event were a choice of AKA Rebar in Soft Compound or J Concepts Car Codes in Orange Compound and competitors were also limited to three sets of tires per day. Invitational drivers included Ray Munday (Team Associated), Andrew Selvaggi (Team Associated), Scott Rawlings (Yokomo), Mark Rogers (Yokomo), Glen Bonetti (Team Associated), Scott Cameron (Team C), Jai Davis (Yokomo), Ash Peeler (Kyosho), Ben Sterling (Kyosho) and John Watkins (Xray).

The Keilor club members had worked very hard to prepare a track to world standard with fast sweepers, technical sections, large elevation changes, esses and a challenging jump/rhythm section. With the first wheel turned on the new layout Saturday morning, there was no home track advantage and racers had only a few hours of practice before racing started at 1pm. The weather was perfect for summer in Australia, with temperatures around 30 degrees and burning UV from the sun giving the track plenty of grip.
Onto racing and it was Ray Munday driving a B4.2 Centro fast out of the blocks winning the opening race and then backing that up with a win in race 3. Ray also having a second in race 2 was building a solid platform for the remainder of the event. Winning race 2 and also race 5 was Scott Rawlings driving a Yokomo B-Max2 in mid mount configuration. 2WD is not Scott's strongest discipline so he was wrapped to be tied at the end of 2WD with Ray Munday on 7 points. Just behind Ray and Scott was Mark Rogers who picked up the remaining win in 2WD in race 4 and also had consistent results in the top half of the field.
The opening race of 4WD was a repeat of 2WD with Ray Munday taking the opening win with his B44.2. Mark Rogers would take valuable points in second and keep the pressure on for the overall title. In race 7 Ash Peeler would take his ZX-6 to victory with Mark Rogers picking up another second place. Ray having his worst race of the event and finishing in fourth place. Race 8 would be Mark's turn to taste victory and make up valuable points on Ray who would finish third with Glen Bonnetti second. At this point with two races to go Ray and Mark were tied on 15 points.
Race 9 was all Ray Munday, he simply took it up another level and easily won by 6 seconds and also set fastest time of the day in the process. Mark Rogers would try gallantly and finish second giving him some hope of the overall title.
Race 10 and once again it was Ray Munday but he did not have it all his own way as Ash Peeler made him work for it all the way to the line. Ash going big on the jump sections was able to make up valuable time on Ray who took a more controlled approach through the jump section knowing that overall championship was on the line as Mark Rogers was only a few seconds back. Race 10 ended with Ray winning, Ash second and Mark closely behind in third.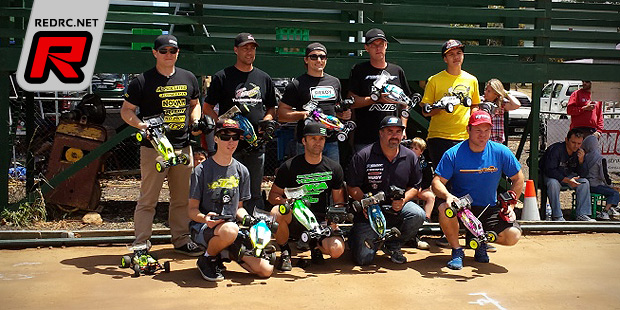 With his win in the last race Ray Munday would claim the overall title followed by the super consistent Mark Rogers. Scott Rawlings would hand onto third followed in order by Glen Bonnetti, Ash Peeler, Scott Cameron, John Watkins, Andrew Selvaggi and Ben Sterling (DNS). With the success of the event the club is looking to expand the event next year to 20 drivers from across Australia and also include a Stock Invite Class and a Manufacturers Cup.
Thanks to Leigh Cheeseman for the report. Images: Hercules Sports Photography
---