March 3, 2014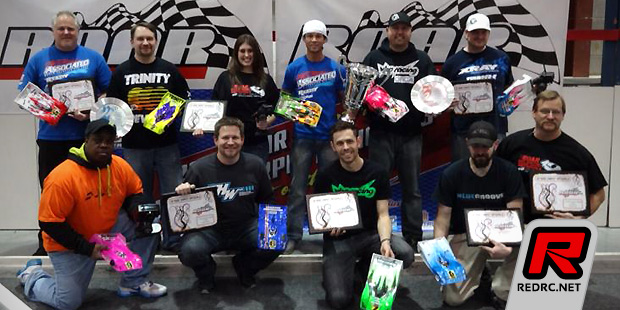 The 2014 ROAR carpet on-road nationals took place last weekend at the HobbyTown USA Hobbyplex in Omaha, Nebraska. In the 1/12 Modified class Keven Hebert made a clean sweep by winning A1 and A2 to take the overall win early after starting from pole position. A3 then saw Dave Ehrlich coming in 1st after Josh Cyril scored a DNF. Josh came in second overall though with Dave Ehrlich completing the 1/12 Modified podium.
1/12 Modified Top10
1. Keven Hebert
2. Josh Cyrul
3. Dave Ehrlich
4. Rick Hohwart
5. Paul Lemieux
6. David Arnold
7. Christopher Hillier
8. Sam Anderson
9. Kenneth Miller
10.Andrew Doherty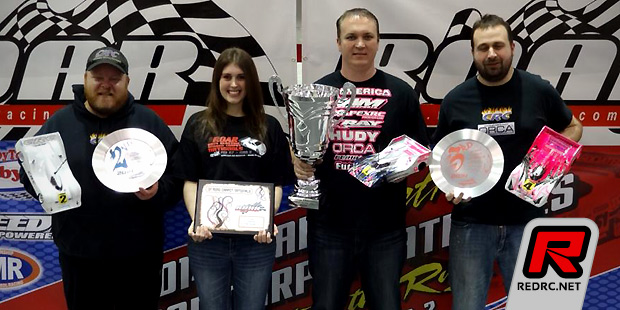 In the 1/12 13.5T Stock class TQ Eric Anderson was in control of the proceedings. He won A1 and A2 from Mitchell Witteman who started from 2nd on the grid and who took the runner-up spot in the final results. Tony Block completed the Top 3 after coming in 3rd in the final A-main.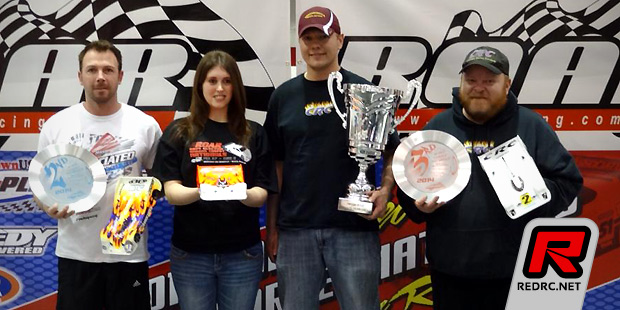 The 1/12 17.5T class had TQ John Wiita taking the win after winning the 1st and 3rd A-main. Joe Trandell and Mitchell Witteman battled for the second place and were tie on points after the finals but the win in the second A handed Joe the runner-up spot while Mitchell had to settle for 3rd in the overall ranking.
Images: Paul Lemieux
---