April 18, 2014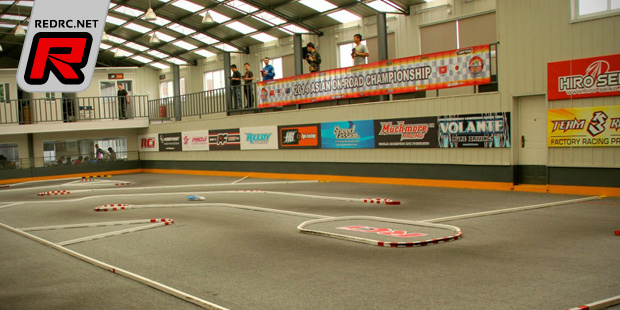 Year two of the Asian On Road Championships is kicking off this weekend with the opening round of the 2014 season starting off at the brand new RCI V2 On Road racing facility in Shanghai, China. The five race series will travel to as many countries with stops in China, Malaysia, Australia, Hong Kong, and Japan. The AOC's focus is on having fun in an organized event, with simple rules, great friendships and exciting racing.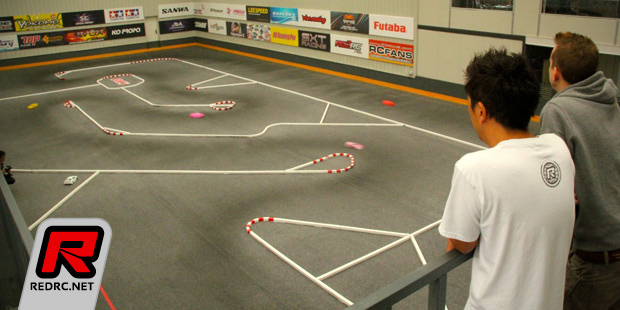 RCI V2 is a World class carpet racing facility that is freshly built and ready for action, and is the brain child of Rick Wang an RC enthusiast himself, who has a sincere passion and love for the hobby. His goal for RCI is not only to provide a world class venue but also help aid in the tremendous growth that China is seeing in RC. The track itself is huge, with a drivers stand that sits high above, overlooking the newly carpeted surface and is completed with RC Scoring Pro handling the computerized timing. The new facility is well thought out with multiple pit rooms, numerous lap timing monitors, and a club quality sound system all making for a fantastic racing experience. Some of the worlds best are in attendance and we've got full access.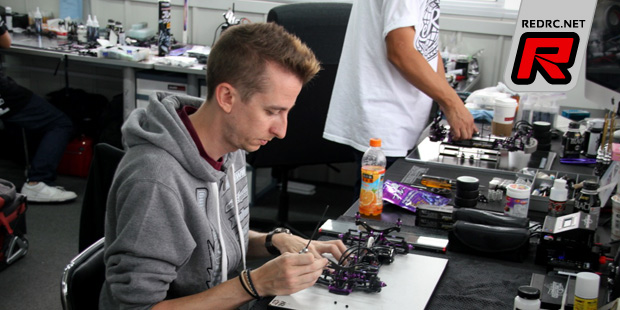 The pits have filled to capacity and then some with extra pit spaces being created to accommodate the growing crowd. Rick and the RCI V2 crew have been gracious hosts, and have gone above and beyond to make sure everyone gets settled in and is having a good time. With a day of open practice coming to a close racers have had 12 full hours to dial in their rides, and have really picked up the pace. The groove has come in nicely, and given drivers a consistent racing surface.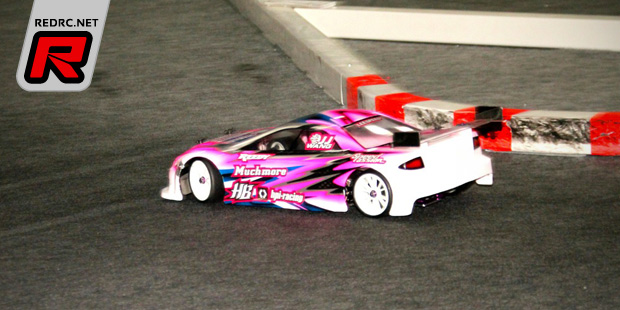 Today starts off early with controlled practice kicking off at 9am followed by qualifying. From the look of today's times with numerous racers hitting lap times on the same second it promises to be an action packed day. The big guns are in town from throughout Asia and Europe, and from as far away as Canada and the US, and they are all working hard to make their  needed adjustments. Stay tuned, as we will post up more as the action heats up.
Source: AOC [aocrc.com]
---