April 23, 2014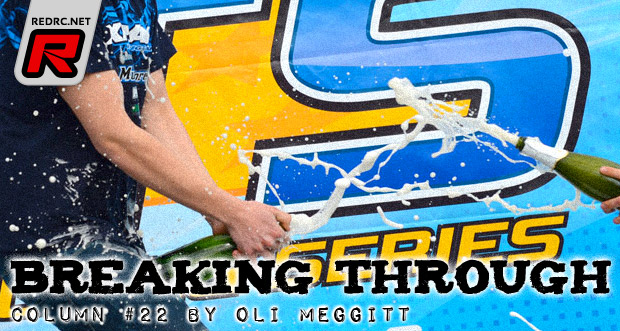 In any form of sport, a large number of people enjoy cheering for the 'underdog'. With the news this week that a new team was set to join the Formula 1 grid in 2015, and the debut of Porsche in the World Endurance Championship (Le Mans Series), 'new' motorsport teams often gain that same level of support. Will these new-comers be able to challenge the established teams? Perhaps not immediately, but will they ever be able to haul themselves up the grid and become serious competitors?
I see a number of parallels with R/C racing. Despite the cycles and driver changes, I took a look at the list of the manufacturers who've taken the wins in the big World and European-level competitions. That list is dominated by huge, well-established companies from our sport – the likes of Team Associated, Kyosho, Mugen, Tamiya, Yokomo, most of whom have been around for decades, consistently competing at the top levels of R/C racing. Manufacturers do come and go, but those names are seen as 'established' companies, who in turn you can never discount from any up-coming event.
As I've written about before, we do seem to be seeing more and more manufacturers joining the R/C scene. How should we expect them to fare? If we sat down in another ten or fifteen years, would the list of manufacturers that sprung to mind be drastically different? Clearly, winning the big events does require a fast car – but it also needs everything to work perfectly. Having a great driver, good team support, and of course a little bit of luck. Being around for a longer period of time helps with the averages game – the more races you enter, the more chances you've got of doing well – but should we be expecting any of these new manufacturers to break through soon?
The best example I can think of recently would be Xray. A team supported by immense engineering knowledge and experience. They certainly produce top quality race cars and have a formidable driver line up in every class they now compete in, but from their first release in 2000, I think it would be fair to say it's only been the last five or six years when you'd be considering them for a win in each World Championship, Euros or ETS event. But, they are now firmly in that group and I would certainly expect to see them add to their collection of titles over the next few years!
It's impossible to say how other brands will do. I'm sure eyes will be on Sworkz in the near future following the signing of Atsushi Hara – will they be the next brand to break through? What about the Russian engineering-masterpiece Awesomatix? Or Durango – a company that has been established for a while, but has recently started racking up the wins and expending into other classes?
Whilst above I've only focussed on chassis manufacturers, I'm sure you could easily write a very similar piece about the tire manufacturers, engine producers, electronics specialists….. That's one of the things I love about R/C – no matter how you look at it, there's always something going on or a story developing. Whether you're supporting (or racing for!) the underdogs, or one of the established manufacturers, it's always happening!
Have an opinion on the topics discussed? Leave them in the comments below.
Oli Meggitt is a race organiser, announcer, RC racer and has also been known to stand and talk in front of a camera. Now a columnist for Red RC you can read his thoughts, insights and ramblings fortnightly.
The views and opinions expressed in this column are those of the author.
---