April 1, 2014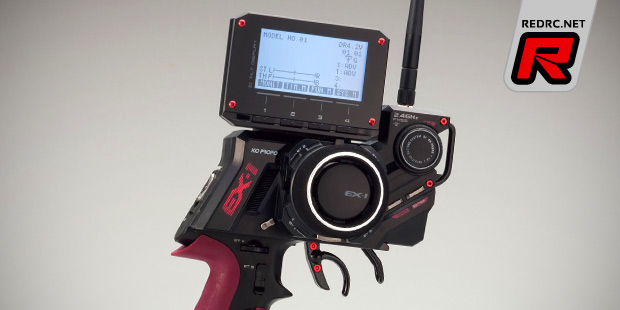 KO Propo have several new products to offer in the form of the a limited edition "red screw" EX-1 KIY radio, the BSx2 brushless servo line and the Power variant of the RSx one10 low-profile servo. Starting with the EX-1 KIY, the Ver.3 transmitter comes with the already introduced Expert Grip pads and larger trigger unit. In addition the radio features a red anodised aluminium screw set for the grip and master unit which is also available separately as is a silver colour set to update older radios. New to all Ver.3 radio sets is the KR-413FH receiver that offers a significantly faster reaction time over the previous KR-411.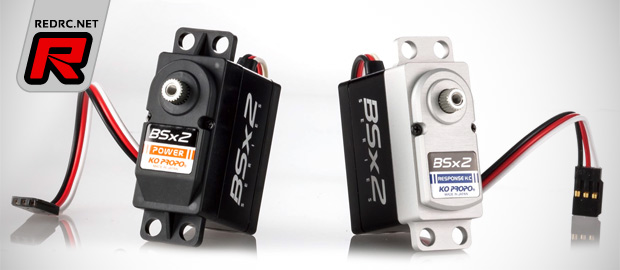 As for the servos KO Propo introduce the BSx2 and BSx2 H.C., standard-size high-performance brushless offerings. Available as plastic case BSx2 Response (0.08s/18.1kg-cm), BSx2 Power (0.12s/26.0kg-cm) as well as BSx2 Response H.C. (0.08s/18.1kg-cm), BSx2 Power H.C. (0.12s/26.0kg-cm) with an aluminium upper case the servos are ideal for a wide range of 1/10th and 1/8th scale applications. All of them are usable with 6V to 7.4V input, they have aluminium heatsink middle cases and come with all-aluminium gear sets while the "Power" servos also include an additional stainless steel gear.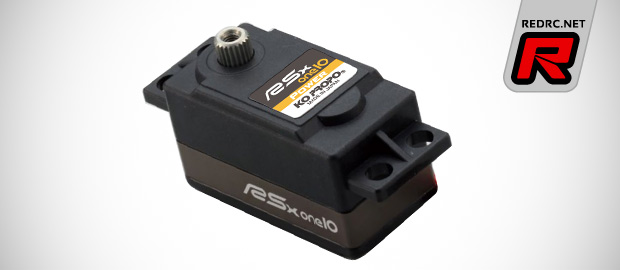 Last but not least comes the RSx one10 low-profile servo. Already available as faster "Response" variant the "Power" servo has a slightly longer transit time of 0.09s while offering an increased torque of 12.0kg-cm. The servo is equipped with aluminium gears and it is high voltage compatible allowing to run it with up to 7.4V input.
Source: KO Propo [kopropo.com]
---