April 9, 2014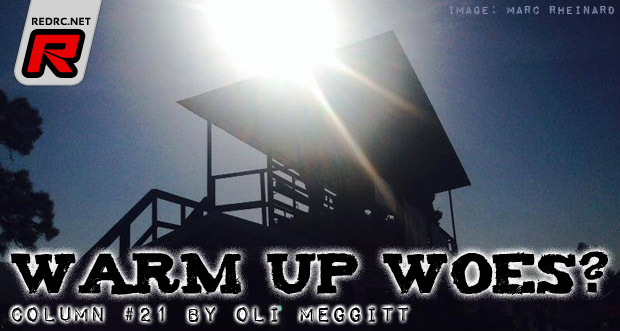 Last weekend (OK, week!), the warm up race for the ISTC World Championships took place in Florida. A chance for some of the drivers who will be attending the main event later this year to visit the venue and begin their testing programme. Warm up events are always a controversial topic, so it only seems right for me to throw my thoughts into the mix. Typically, these events attract minimal coverage during the event because, let's face it, it's really just a glorified open practice day. Yet there still seemed to be plenty of 'hype' and interest about it – I was at another race in the UK that weekend, and lost count of how many times people asked me what news I'd heard from Florida!
But what does it really mean to the drivers and teams? It's a great opportunity for them to visit the circuit, get accustomed to the track, surroundings and perhaps the style of driving required. They do test setups and try to learn how best to treat the controlled tire, but, such is the rate of development of RC cars, we know that practically everyone will have a different car by the time the World Championships actually take place in October. Whether it's some small tweaks or changes on the back of the findings from the warm up event, prototype parts that the drivers believe will help, or a completely new car, in many ways the drivers will nearly be back to square one.
But what if the conditions change dramatically? We could get to the main event and find the temperature drastically different from the warm up race, the batch of tires or additive slightly different – and suddenly most of what you've learnt goes out of the window anyway. Of course, the teams that are fast know they probably have less work to do during the year and can probably focus more on the smaller changes, but those who ended lower down the field may feel they need a completely fresh approach.
On the other end of the scale, the 1/8th Buggy Worlds, also to be held later this year, will not have a warm up event. But instead, that event has had additional practice days added to compensate. Both of these approaches ends up in the same place – an increased cost. To those competing, to the teams, drivers (many of whom have to take holiday from their "real" job), and lets not forget those actually running the event too.
Is this really necessary for what is – ultimately – just another race? Yes, it's the World Championships and, whatever your opinion of IFMAR is, it does probably mean more than any other race, but it's still just one race. I believe, regardless of warm up events, practice and testing, the fast guys will still be fast, and the slow guys will be, well, slow.
My idea? Well, even for a World Championship, I really struggle to see how more than about two days of practice is going to gain you much more speed. I'd then like to see two days for qualifying, following by the finals day. Five days, the whole event covered in less than a week. No warm up meeting, no long manufacturer-exclusive test days. And time for Disneyland afterwards.
Have an opinion on the topics discussed? Leave them in the comments below.
Oli Meggitt is a race organiser, announcer, RC racer and has also been known to stand and talk in front of a camera. Now a columnist for Red RC you can read his thoughts, insights and ramblings fortnightly.
The views and opinions expressed in this column are those of the author.
---