May 5, 2014
The 2014 ROAR 1/8th Electric Offroad Nationals took place in Houston, Texas last weekend. Team Losi Racing's Dakotah Phend made a clean sweep in qualifying by taking TQ in all three classes – Buggy, Truggy and the supporting Pro4 4WD short course class. In 1/8th E-Buggy Jared Tebo and Drew Moller rounded out the top 3 while in E-Truggy Jared Tebo and Cody King filled the top 3 spots. In Pro4 Ryan Lutz and Adam Drake put their trucks in 2nd and 3rd position respectively.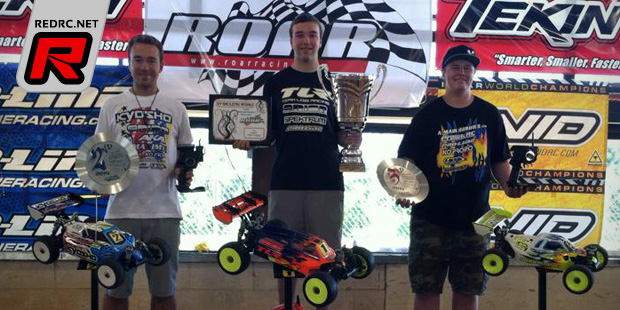 In the E-Buggy final Dakotah was challenged by Jared Tebo after winning the opening main. Jared took A2 from Dakotah with Drew Moller coming in 3rd. The final A-main again saw Dakotah taking the win some 6 seconds in front of Jared handing the TLR driver the overall win from Jared Tebo (Kyosho) and Drew Moller (Mugen).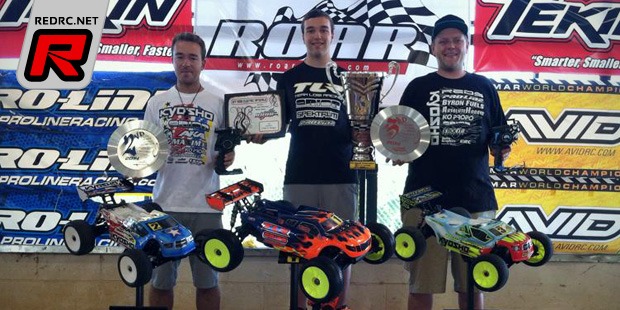 In E-Truggy Dakotah started strong into the finals by taking the first A-main in style a lap in front of Tebo and Moller. A2 again was a clean affair for Phend who won the leg to take the overall title early. Jared Tebo and Cody King in 2nd and 3rd could only watch. Dakotah than sat out the 3rd A-main allowing Jared Tebo and Cody King to battle for the runner up spot. Tebo (Kyosho) went on to win the final leg in front of Drake and King, handing him the 2nd place overall from Cody King (Kyosho).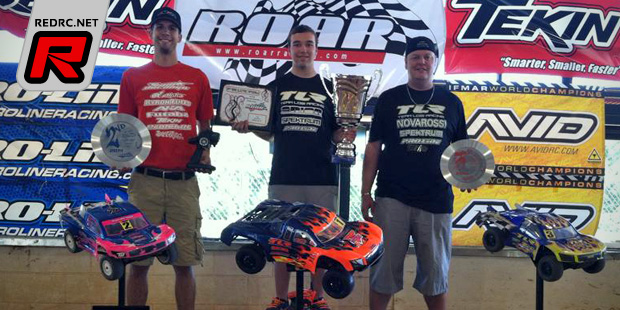 The Pro4 mains saw Dakotah again dominating the proceedings as he won A1 and A2 for an early overall victory. Ryan Lutz (Team Durango) and Adam Drake (TLR) filled the remaining podium spots.
Thanks to Joe Pillars for sending the Report. Images: Joe Pillars & TLR [tlracing.com]
---