May 14, 2014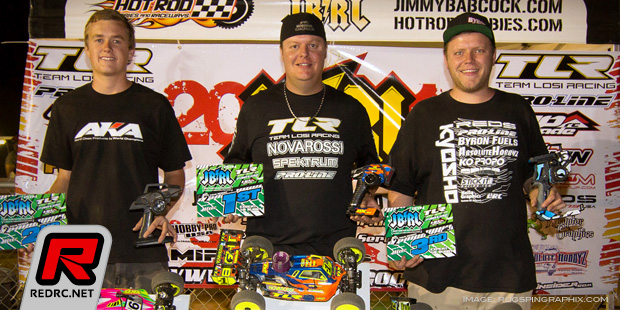 This past weekend was the second round of the 2014 JBRL Nitro Series at Palm Desert Raceway. The event had 180 entries including Adam Drake, Cody King, Drew Moller, Cody Smith and Jeremy Kortz. At the start of the Buggy final Drake, Moller, and King pulled away from the rest of the field.  Moller then ran out of fuel trying to do minute pit stops which gave Drake a comfortable 7-8 second lead over Cody King. In the closing laps of the race King ran out of fuel giving Drake almost a full lap lead over Cody Smith. Drake went on to take the victory followed by Cody Smith in second and Cody King in third.

In the Truck class, top qualifier Adam Drake lead closely followed by Cody King. On lap two King had a clutch problem and Drake cruised to victory followed by Brian Sullivan.
Thanks to Adam Drake for sending the report.
---