May 19, 2014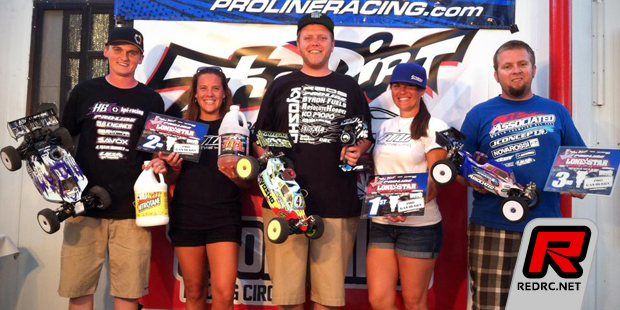 The 2014 Lone Star Challenge took place in Austin, Texas on the Thornhill Racing Circuit. The race was run on a track built by The Dirt's Joey Christensen and it doubled as the warm-up for this year's ROAR Gas Nationals and was also the third stop of the 2014 USPro Cup tour. The 1/8th Nitro Buggy class had Ty Tessmann taking the first qualifier from Ryan Lutz and Josh Wheeler while Ryan Mayfield just edged out Ty in the 2nd qualifying round by 0.1 seconds. Ty stroke back in the 3rd qualifier by taking the round TQ from Ryan Maifield. The 4th and final qualifying round then went to Josh Wheeler who left Cody King and Adam Drake behind. After the semi finals Ty Tessmann put his Hot Bodies buggy on the pole position for the 1-hour A-main with Adam Drake (TLR), Ryan Maifield (Team Associated) and Ryan Lutz (Team Durango) completing the top 4.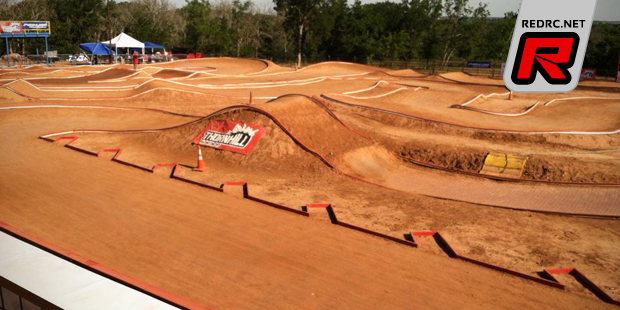 Nitro Truggy qualifying was a clean affair for Ty Tessmann (Hot Bodies) who left Josh Wheeler (Xray), Ryan Maifield (Team Associated) and Cody King (Kyosho) behind. In Electric Buggy Ty then went on to keep his TQ streak by taking four out of four qualifying rounds to leave Josh Wheeler (Xray) and Josh Glancy (TLR) in 2nd and 3rd respectively.
In the 60 minute Pro Nitro Buggy A-main Ty's dominance was not to stay as he was edged out by Kyosho's Cody King who secured the win just ahead of Hot Bodies driver Ty Tessman. Team Associated ace Ryan Maifield competed the podium in 3rd position.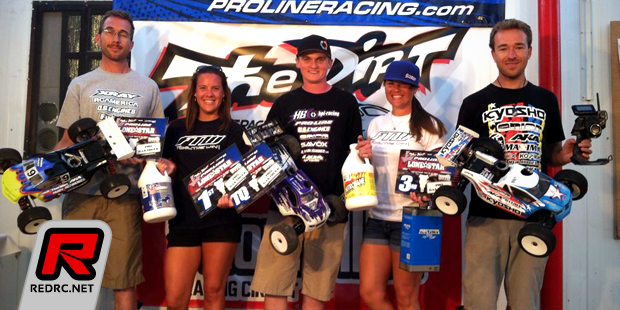 After only coming in 2nd in the Pro Nitro Buggy main, Ty fought back in Pro Nitro Truggy and took a convincing win in the 45 minute final in front of Josh Wheeler (Xray). Kyosho's Jared Tebo put in a great charge to take 3rd overall.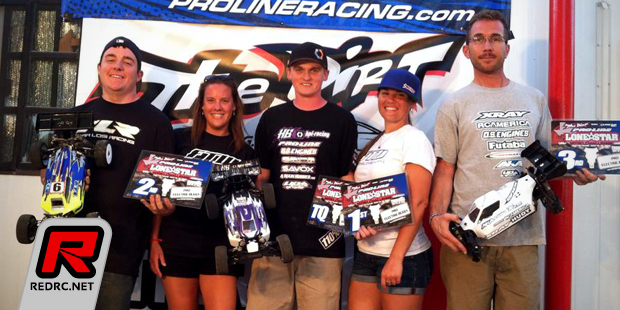 The 10 minute Pro Electric Buggy main again was a Tessmann show as the Hot Bodies driver came in 1st from TLR's Josh Glancey and Xray's Josh Wheeler. Following the warm-up race the 2014 ROAR Fuel Off-Road Nationals will take place from the 18th to 22nd of June.
Thanks to Joe Pillars for the report.
---