June 3, 2014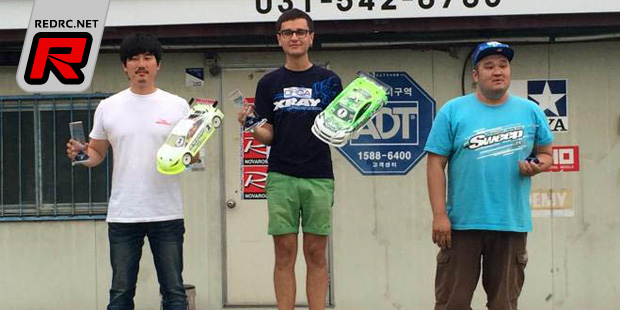 The 2014 edition of the Xray Challenge Korea was held at the Kirina circuit, one hour away from the capital of Seoul. Drivers joined the race in three different classes and hot weather conditions on Sunday helped making the race a successful one. The Kirina circuit is of medium size, but challenging in both nitro and electric classes. Xray's Alexander Hagberg was able to TQ the electric touring car class in front of Mr. Ahn in 2nd and Mr. Ryan Lee in 3rd place. Alex went on to win the triple A-finals as well as setting a new track record of 16.0 seconds.
Top 3 1/10 Modified:
1. Alexander Hagberg
2. Jihyung Ahn
3. Ryan Lee
In the 1/10 Nitro Touring car class, a 10 minute qualifying format was used. Even though Alexander ran out of fuel on the last lap, he was able to TQ that class as well with a big margin. The final went smoothly as again, as he could cruise to victory in the 30 minute final, in front of Kiyong Hong and Young Hun Park.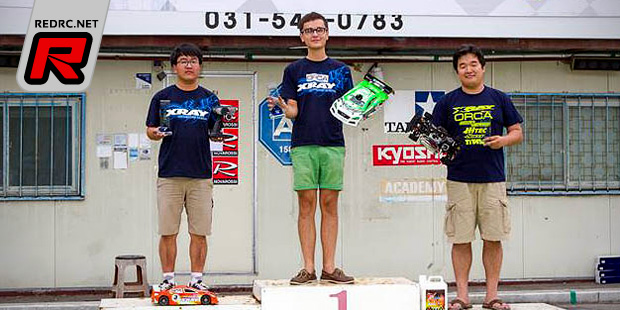 1/10 Nitro:
1. Alexander Hagberg
2. Kiyong Hong
3. Young Hun Park
Source: Xray [teamxray.com]
---