June 9, 2014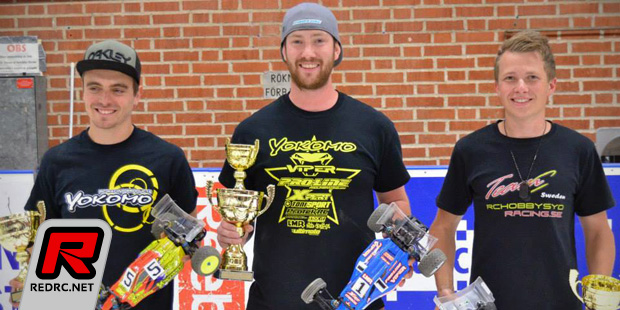 The Nordic 1/10th electric off-road Championships and EFRA 2014 Euros warm-up race took place last weekend in Trelleborg, Sweden. The event took place on a purpose-built clay track housed in an icehockey stadium. The US-style layout and slippery surface called for rear motor buggies in the 2WD class and a smooth throttle finger. In said 2WD class Yokomo's Lee Martin took the win from his Yokomo teammate Robert Batlle while Oskar Levin (Team C) completed the podium in 3rd which also handed him the Nordic Champs title.
2WD class final result
1. Lee Martin
2. Robert Battle
3. Oskar Levin
4. Peter Pinisch
5. Salmela Karri
6. Haatanen Joona
7. David Ronnefalk
8. Christoffer Svensson
9. Niclas Månsson
10.Oliver Scholz
In the 4WD class it was again the Yokomo duo of Lee and Robert who battled for the top spot. At the end it was Lee who took the winning honours from Robert while Kyosho's David Ronnefalk clinched the last remaining podium spot. The 3rd place also handed David the Nordic Champ title.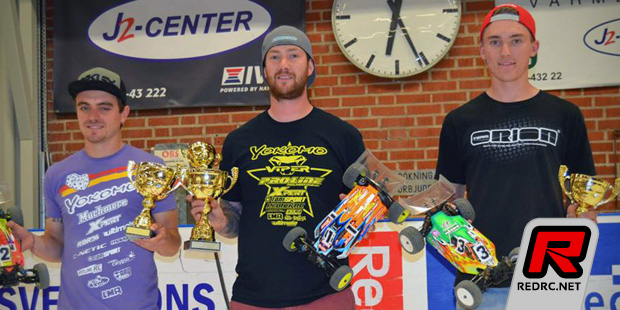 4WD class final result
1. Lee Martin
2. Robert Battle
3. David Ronnefalk
4. Petri Ström
5. Tom Cockerill
6. Niclas Månsson
7. Daniel Kobbevik
8. Oskar Levin
9. Joona Haatanen
10.Jesper Rasmussen
Images: rchobbysydracing.se [rchobbysydracing.se]
---