June 11, 2014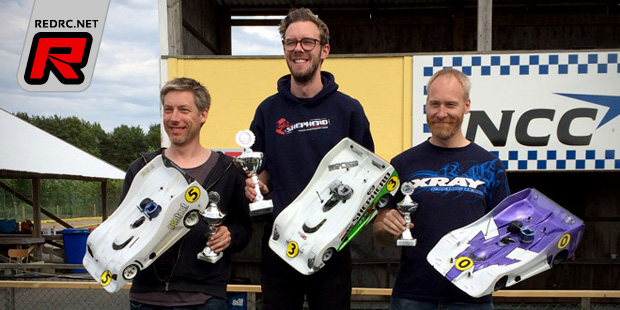 The 2nd round of the Swedish nitro on-road nationals was held on the track in Trollhättan near the former and now closed SAAB car factory. Friday afternoon practice was cancelled due to a lot of rain and the track was still wet on Saturday morning which led to no practice being held on the track before the race that saw a total of 5 qualifiers with the best 3 to count, followed by 20 minute semifinals and 45 minute mains. At the end of the 1/8th class final Marcus Lindner took the win from Magnus Bengtsson and Lars Haugen. Christoph Hedlund and Markus Hellquist completed the top 5 result.
1/8th scale final results:
1. Marcus Lindner
2. Magnus Bengtsson
3. Lars Haugen
4. Christofer Hedlund
5. Markus Hellquist
6. Bengt Andersson
7. Mikael Fransson
8. Per-Ola Hard
9. Karl Ullenius
10.Stig Berntsen
In the 1/10th 200mm class Andras Husman came out successful followed by Martin Aberg and Claus Ryeskov. Erika Hellquist and Nikolaj Hviid finished 4th and 5th respectively.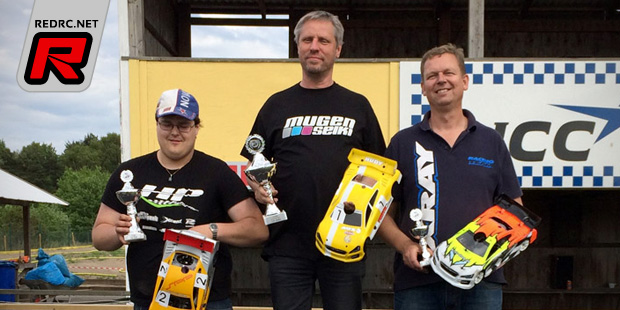 1:10 final result:
1. Andreas Husman
2. Martin Aberg
3. Claus Ryeskov
4. Erika Hellquist
5. Nikolaj Hviid
6. Thomas Gidlund
7. Ake Törnros
8. Christer Jansson
Source: Xray [teamxray.com]
---