June 24, 2014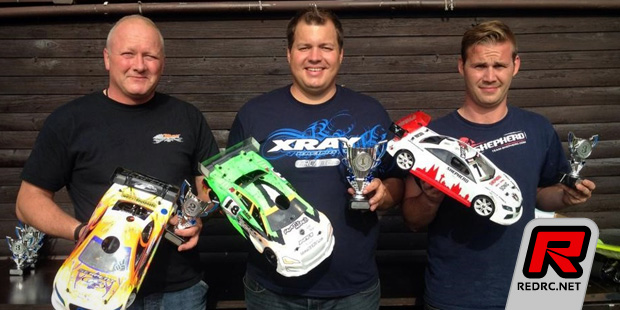 Round three of the Western Germany nitro on-road regionals was held at the famous MRC Oberhausen track. 51 racers from 5 different countries made their entry for the event on a track that is known for its very high grip surface because it is mainly used by large-scale cars. With no direct qualifiers all of the top drivers had to run the 20 minute semifinals with Thilo Tödtmann being the fastest, taking the pole position for the finals.

Right after the start of the main final Thilo flipped his car due to traction rolling caused by large diameter tyres, having him dropping back from 1st to 10th place. The Xray driver was able to fight his way up in the ranking but he knew his biggest challenger for the win would be Andreas Weyhoven who was on a 6 minute fuel stop strategy. Also the tyre strategy would play a role in the race as the right side tyres would wear twice as fast as the left side but a perfect calculation of Thilo's mechanic allowed him to push till the end to take the win with a 2-lap margin from Andreas Weyhoven and Bernd Rausch who completed the podium in 3rd position.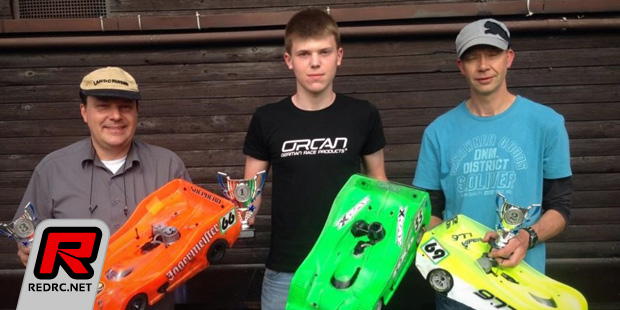 In the 1/8th scale class 2 Phillip Römer secured himself the win and a total of two trophies; one for the class win and one for being the best youngster of the race.
Source: Xray [teamxray.com]
---