July 2, 2014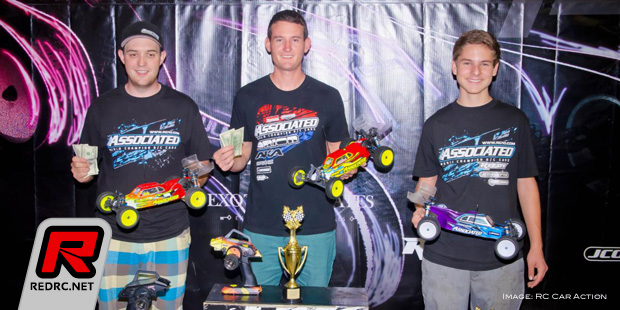 The third Annual Team Associated Top Gun Shootout takes its name from the famous Top Gun Navy fighter school located just across the street in Miramar, CA. And while there weren't any Maverick or Goose sightings, Team Associated did bring out their top guns with World Champions Ryan Cavalieri, Brian Kinwald, and Steven Hartson all in attendance. Much like the popular 80's movie, there were also some rookies looking to make a splash against the established veterans of the industry.

In the 2WD Modified class it was Team Associated's Spencer Rivkin who started on pole for the double A-Main event's tie-breaking with Ryan Cavalieri. As the main events got underway, the savvy veteran Cavalieri paced Rivkin until a small bobble in each of the A-mains allowed Cavalieri to squeak by and set a pace no one else could match. Kody Numedahl put his B5M in to second overall while Rivkin had to settle for third place overall.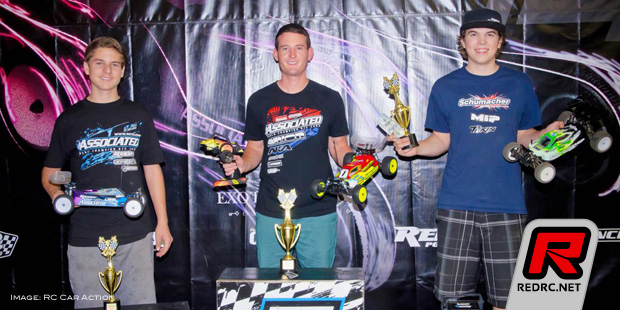 In the 4WD Modified class, again it was the Team Associated duo of Cavalieri and Rivkin battling for TQ honors. This time Cavalieri started first and showed the field why he's 3-times 4WD World Champion, taking relatively easy victories in both A1 and A2. Rivkin wouldn't be flustered, however, matching Cavalieri's fast pace, but falling a bit short on the consistency, he finished a respectable second overall.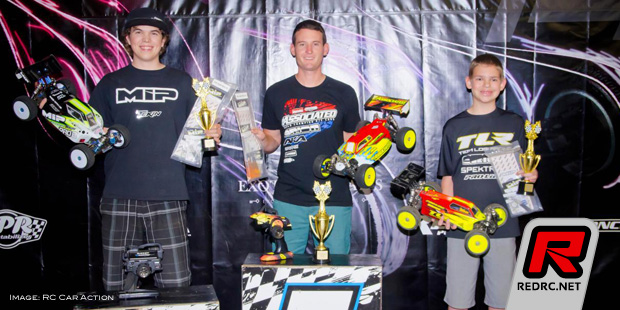 1/8th eBuggy has always been popular at the generously sized SDRC track and the Team Associated duo of Cavalieri and Hartson laid down the law in qualifying, starting 1-2. Cavalieri checked out on the field in A1 and A2 for a comfortable overall victory while Hartson struggled with traffic and finished just off the podium; an uncharacteristic finishing position for the World Champion.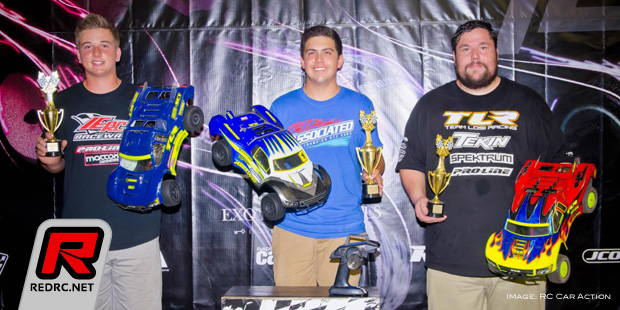 One of the best battles of the weekend was in 2WD Modified Short Course where Team Associated's Kevin Motter started second on the grid. A dominant A1 victory from Motter set the stage for a showdown in A2 with TQ Chris Wheeler. As A2 progressed, Motter sat right behind Wheeler, waiting for a mistake, and with just over a lap to go it happened. Motter got past and sealed the deal, taking the victory in A2 as well for the overall title.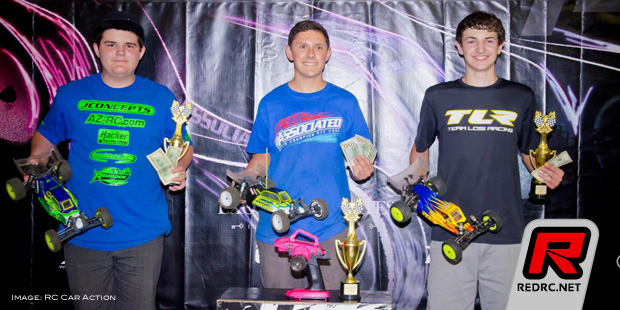 The most popular class of the weekend with close to 50 entries was 2WD 17.5 Buggy. Team Associated's newest member Jake Mayo put the field on notice, setting a pace that was on a whole different level. Unfortunately, a loose wheel nut cost him any chance at an overall victory as it fell off while leading A1. The big benefactor of this was 2013 champion Team Associated's Tommy Hinz, who borrowed Brian Kinwald's B5 buggy for the event. With a win in A1 and second place in A2, Hinz won the class for the second year in a row.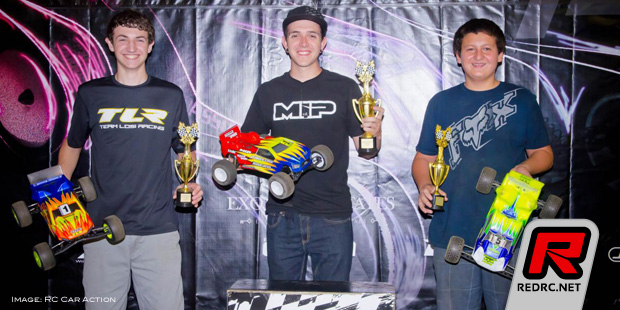 Also taking home victories were Wayne Wyrick in 17.5 Stadium Truck and Casey Becica in 13.5 2WD Buggy.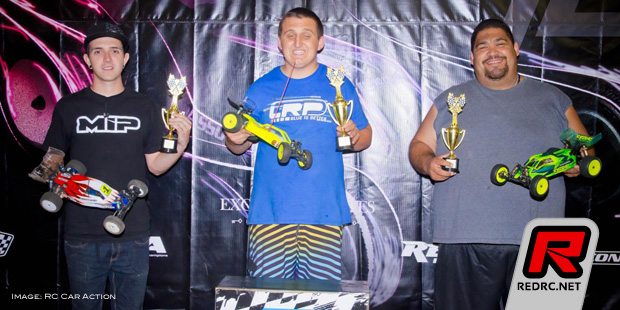 Source: Team Associated [teamassociated.com]
---