July 25, 2014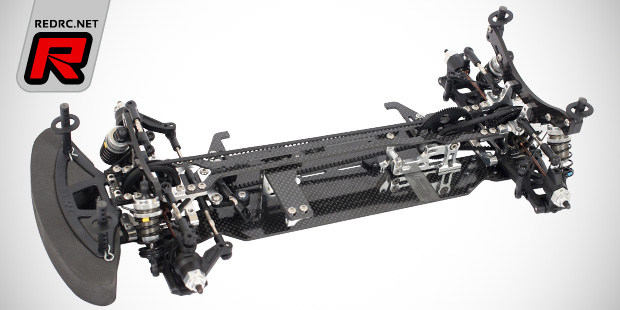 ARC introduce the R10 2015 1/10th 4WD touring car kit. Using feedback collected from drivers at all levels around the world, ARC have further refined the chassis with the main objectives to give more steering, more mechanical grip and maximum side bite to maintain higher corner speeds, with the goal to improve lap times of club and international level racers alike. First up is a new upper deck that offers less screw holes for durability while the new shape of the front of the top deck allows more flex towards the front of the chassis promoting more steering. An added benefit of the short split front is added clearance for the latest generation of Lipo batteries using 5mm plugs.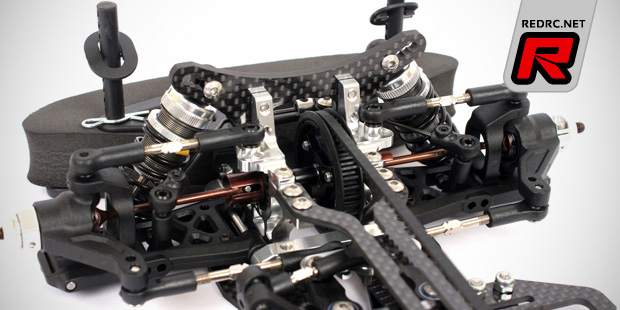 Also new is the Flex motor mount that is now standard on the R10 2015. It offers more front end grip while giving added rear traction at the same time. New upper bulkhead feature 3 camber link mounts where the outer 2 holes have been moved 1mm inboard compared to the original R10 series, providing a finer adjustment of the camber link length. The camber link mounting surface is also 2mm taller providing increased strength to the inner ball studs as fewer spacers are required to achieve the correct suspension geometry.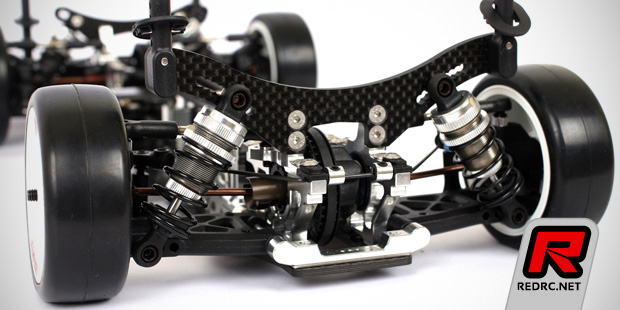 One significant change on the 2015 model are the new longer big bore shock absorbers that offer a 3.8mm longer body and an overall length increase of 6mm. The longer shocks are meant to offer improved traction especially on outdoor asphalt tracks while adding steering at the corner apex and exit at the same time, compared to the previous low-profile shocks. Another benefit of the new shocks is that the racer can choose to use any brand spring to suit the desired conditions as the shocks take basically all 14mm diameter short and long type springs on the market.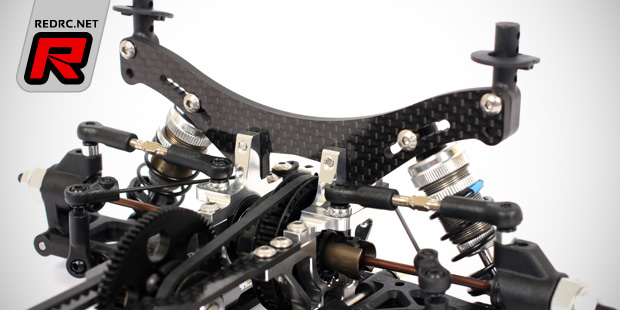 Going along with the new longer shocks are 3.5mm carbon fibre shock towers that are 4mm and 5mm higher compared to the 2013 parts while still allowing the use of most GT type bodies. The kit also includes a 8.5mm steering plate as standard while carrying over the same suspension, drive train, and toe block parts, chassis and lower bulkheads of the 2013 car, allowing existing R10 owners the ease of upgrade without making spares and options redundant. Also available is a 2015 specification upgrade pack to allows 2013 owners to upgrade their car to full '15 specification.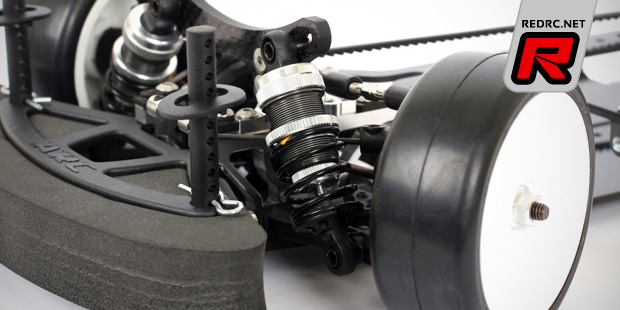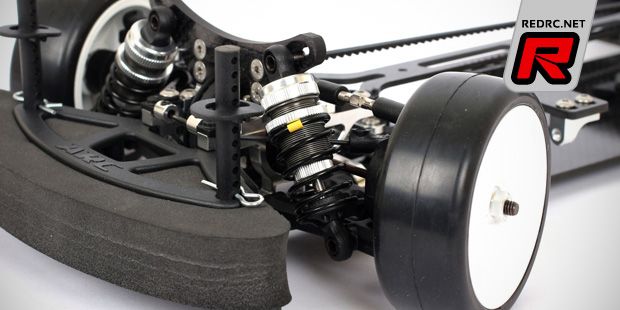 Source: ARC [arc-rc.com.tw]
---