July 15, 2014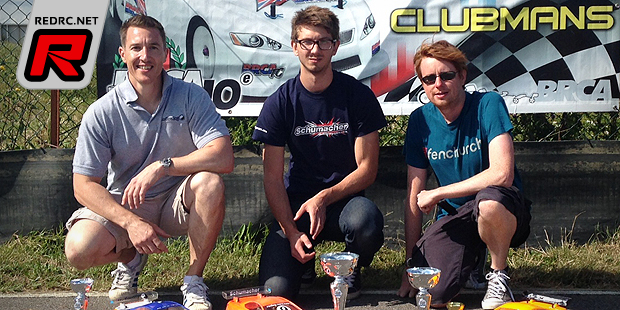 Round 5 of the BRCA Clubman Series went down south once again to the other side of Brighton where the Adur track is situated. Weather forecasts showing mixed conditions for the weekend, this was set to challenge drivers to get the most out of there cars around the fast but technical track. Round 1 of qualifying started on the Sunday wet with light rain at the start of the round and by the end of it sunny and dry. Due to the weather conditions, the race director decided to make qualifying round by round. In 17.5, Shaun Batt took the honours of TQ followed by Mark Trinder then Darren Tickner. In 13.5, the track was now drying up and Tim Hancock managed to find some pace taking first place, followed by Matt Quinlisk then Liam Brooks.

Round 2, the track fully dry and the dry tyres start to all come out. In 17.5, positions started changing with the grip coming up. Darren Tickner now took first place followed by Mark Trinder and then Shaun Batt. In 13.5, Tim Hancock dropping down the sheet with a DNF, Liam Henry took the first place followed by Liam Brooks then Matt Quinlisk.
Round 3 showed temps rising to its peak with grip on the track rising as well. Drivers putting the best runs in from the tyres and positions were changing again. In 17.5, Shaun Batt came back taking overall pole position followed by Dominic Skinner pulling in a good run then Darren Tickner completes the top three. In 13.5, Matt Quinlisk came from third place now taking first overall followed by Liam Hendy and then Liam Brooks completing the top three.
17.5 Blinky qualifying result:
1. Shaun Batt
2. Dominic Skinner
3. Darren Tickner
4. Mark Trinder
5. Gavin Clinch
6. Jakub Plechac
7. Nicky Yarranton
8. Jason Butterfield
9. James Stewart
10.Les Baldry
13.5 Open qualifying result:
1. Matt Quinlisk
2. Liam Hendy
3. Liam Brooks
4. Tim Hancock
5. Joel Doherty
6. Dale Burr
7. Jack Ioannou
8. Tim Langdell
9. Aaron Rose
10.Phillip Ferreira
In the A final of the 13.5 class, everyone was just as fast as each other so anyone could take the win. The first final showed a surprising Dale Burr taking the first win with an unbelievable performance. Finally the last final come around still with anyone to take first place. Aaron Rose managed in the end to take first place followed by Matt Quinlisk and then Tim Hancock.
13.5 Open A Final top 3:
1. Aaron Rose
2. Matt Quinlisk
3. Tim Hancock
In the A final of the 17.5 temps stayed the same with the grip just settling waiting for the battles to commence. Shaun Batt keeping his lead by winning both finals and keeping his lead over Dominic Skinner which came second.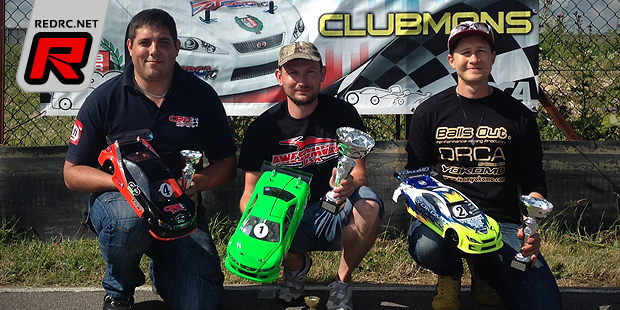 17.5 Blinky A Final Top 3:
1. Shaun Batt
2. Dominic Skinner
3. Mark Trinder
Thanks to Jordan Norwood for sending the report.
---