July 17, 2014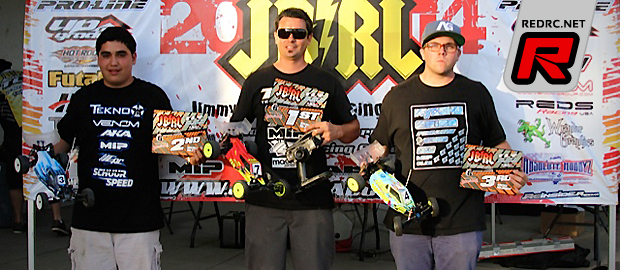 Round 6 of the Southern California based Jimmy Babcock Racing League Electric Series was held last weekend at Pegasus Hobbies in Montclair. Over 180 entries made for a great day of racing that saw Brian McDuffie taking the win in the 2WD Modified Buggy class ahead of Rudy Rico in 2nd and Cody Turner who rounded out the podium in 3rd.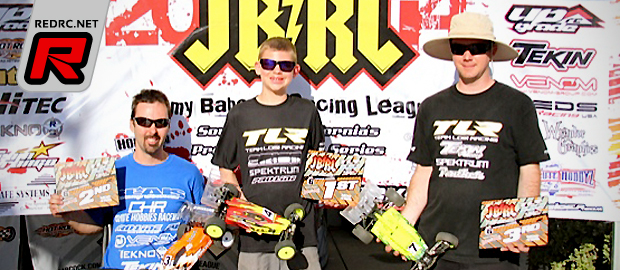 The 4WD Modified Buggy class had David Jenson walking away with the win from runner-up Chris Blais and Ryan Dunford in third.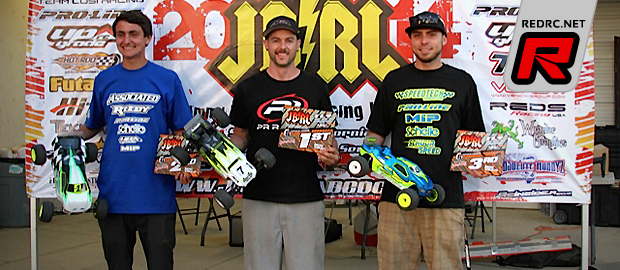 In 2WD Modified Truck Andrew Smolnik took the win from Jake Mayo and Matt Gilbert.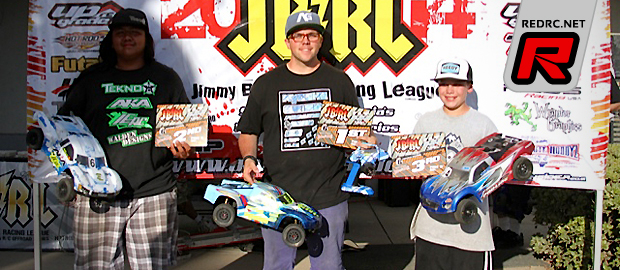 In the Pro2 2WD Short Course class it was Cody Turner who grabbed the day's win ahead of Carlos Arredondo and Mason Templeman who came in 2nd and 3rd respectively.
Source: JBRL [jimmybabcock.com]
---