July 29, 2014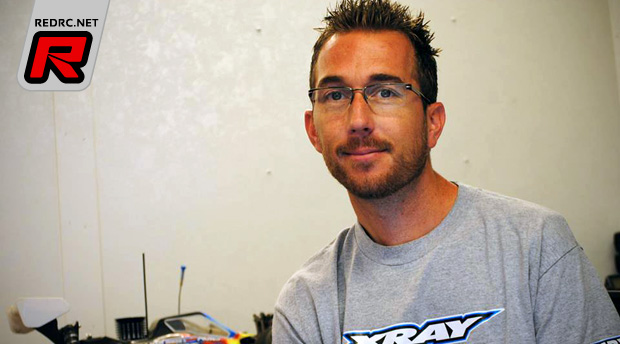 This past weekend was the O.S./Futaba Challenge in St. Louis, MO. The track was built by The Dirt Racing with lots of jumps and some nice flowing sections that made for good racing. The racing format was best 2 out of 3 qualifiers with two 20 minute main events for both pro buggy and truggy. There would also be a dash for cash with the top 6 qualifiers starting in inverted order. Truggy qualifying went very well for Josh Wheeler as he managed to TQ the first two rounds to take the overall TQ. Buggy was going to be tough with top names like Jared Tebo, Ryan Lutz and Taylor James. The first round went well but a mistake would cost Josh the overall TQ to Taylor James. The 2nd and 3rd rounds went much better and Wheeler TQ'ed both rounds.

Sunday was main day and the weather was very hot. The track was run dry and started to get some good sized holes in the corners. The first truggy main Wheeler chose the wrong tire and was a little thin on shock oil, this caused him to be a little off pace from Lutz. The second truggy race went very well, Josh got the lead early and never looked back. His truck was much better from the changes and with Lutz having servo issues it gave him the win.
Pro Arena Truck final results:
1. Josh Wheeler
2. Dylan Gerard
3. Tony Bacon
4. Ryan Lutz
5. Jimmy Vanderhaar
6. Dillon Caldwell
7. Brad Shearer
8. Britten Curry
9. Greg Baumel
10.Michael Paige
11.Justin Wheeler
12.Colton Kiefer
The buggy class was going to be a good race because the holes in the corners were getting pretty big and the consistent line without crashing was the key to success. The first buggy main Josh Wheeler had some struggles at the beginning and but put on a hard charge towards Tebo about midway through the race. Josh caught Tebo and a good battle was shaping up, unfortunately Tebo had a from arm break and this put him out of the race. For the 2nd half of the race Josh tried to put consistent laps and cruise to victory. The 2nd main was much more of a battle. From the start Wheeler lead the race but he had Tebo and Lutz a few seconds behind. Josh drove as smooth as possible and was able to keep his buggy out front for the 20 minute main and to get the overall win.
1/8 Pro Buggy final results:
1. Josh Wheeler
2. Taylor James
3. Ryan Lutz
4. Matt Gosch
5. Jared Tebo
5. Colton Kiefer
6. Justin Wheeler
7. Taylor Timmerman
8. Nate Jaskot
9. Dylan Gerard
10.David Green
11.Nick Gibson
Source: Xray [teamxray.com]
---