July 10, 2014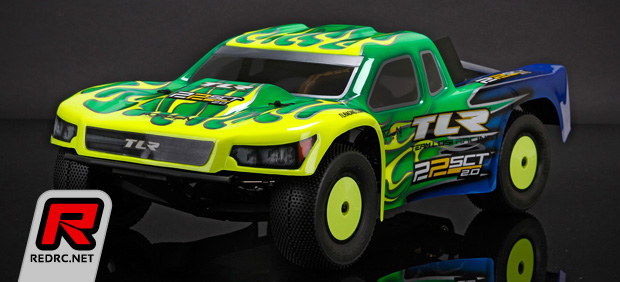 Team Losi Racing introduce the 22SCT 2.0 2WD short course truck kit. The evolution step of the popular 22SCT makes use of the experience gained with the 22 2.0 buggy kit and features a vast amount of improvements such as an updated front and rear suspension geometry with revised castor blocks and spindles that make for an easier to drive truck without sacrificing corner speed. In the rear, a wider arm and less off-set on the rear hub make it possible to change direction more easily and make faster exits from the turn.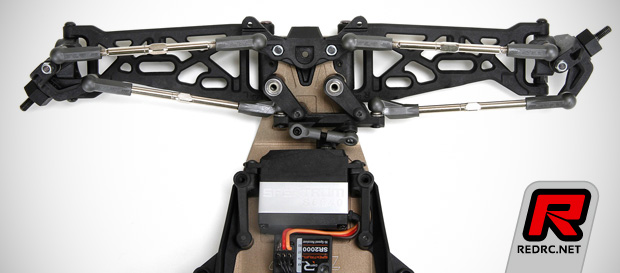 Also part of the updated package are the new bellcrank steering that does away with the typical 22 rail-type steering for improved steering response and eliminated slop. A reduced Ackermann angle also makes for better low-speed steering while high-speed steering is less sensitive at the same time. Making its debut on the 22SCT 2.0 truck is a rear battery tray with a removable ESC shelf. This lets you mount the ESC directly to the chassis when running a shorty LiPo pack or move a full size pack forward to lower the centre of gravity in the rear. If you mount the shelf in the traditional ESC location, there is plenty of room for a full-size LiPo pack to fit underneath. This will move a higher percentage of the weight to the rear for looser tracks. An adjustable rear battery stock allows you to quickly adapt the battery tray for shorty or full-size LiPo packs. It also lets you mount them in forward, middle or rear mounting positions using no more than two battery foams.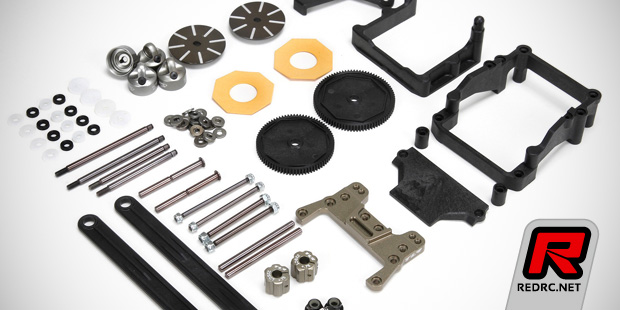 Included in the kit are also Gen II 12mm big bore shocks with CNC-machined 1.6mm and 1.7mm pistons, Ti-Carbo-Nitride coated shocks and aluminium bleeder screw shock caps. The included ball differential also received a make-over and now features Tungsten carbide diff and thrust balls, larger diff rings with surface ground finish and machined outdrives for an improved fitment of the rings. The package is rounded out by a new 2.0 bodyshell with aggressive styling, moulded from 1.2mm thick polycarbonate.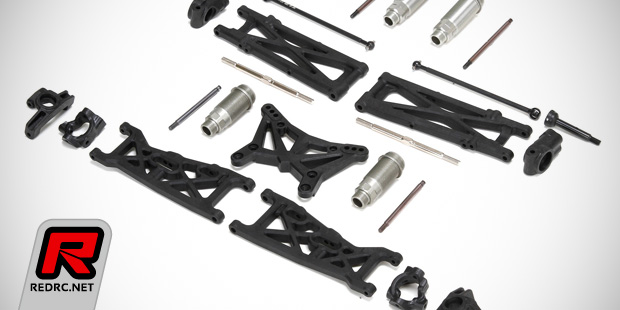 Key Features
– Improved front and rear suspension geometry
– Hard anodised 7075 T-6 aluminium chassis
– Option parts included
– Gen II shocks
– CNC machined shock pistons
– TiCN shock shafts and hinge pins
– Improved 22SCT 2.0 body
– Bell crank steering system
– Optimised ball differential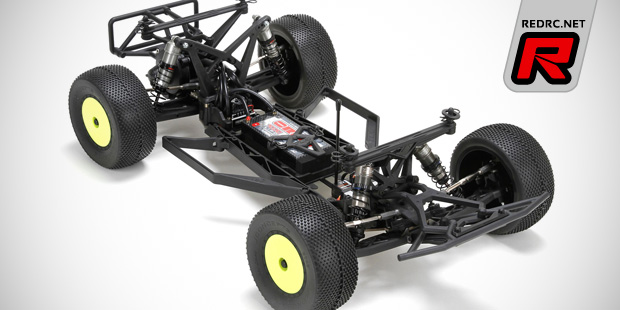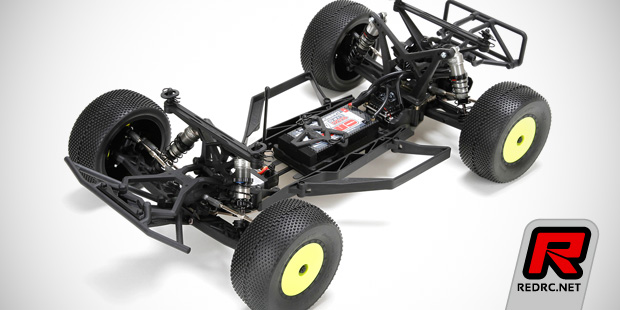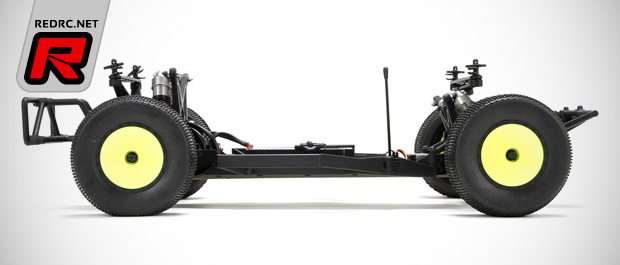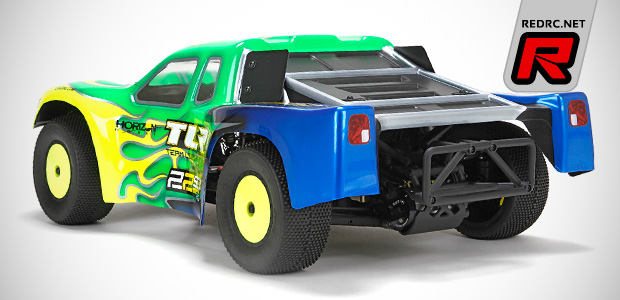 Source: TLR [tlracing.com]
---