August 1, 2014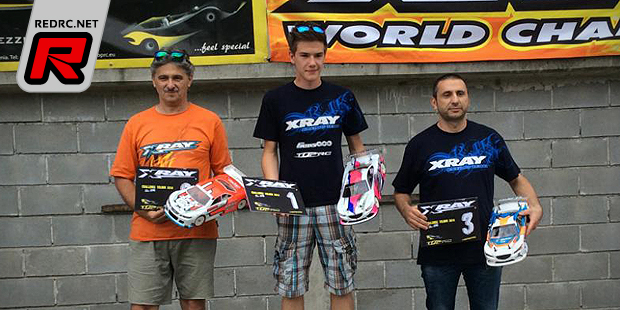 The Xray Adriatic Challenge was held in Tolmin, Slovenia under changing weather conditions with divers from Italy, France, Croatia, Romania and Slovenia. The event started with free practice on Saturday but a light rain shower in the late afternoon brought things to a halt earlier than expected. On Sunday the race started off with electric class qualifying in 1/10th TC Modified and Stock. In the Touring Car finals Matej Miklavec took the win in the Modified class followed by Goran Vignevic and Mattia Greco. The 13.5T Stock class had Jan Popic dominating the finals. He was followed by Stanislav Kokol and Adolfo Ferraioli.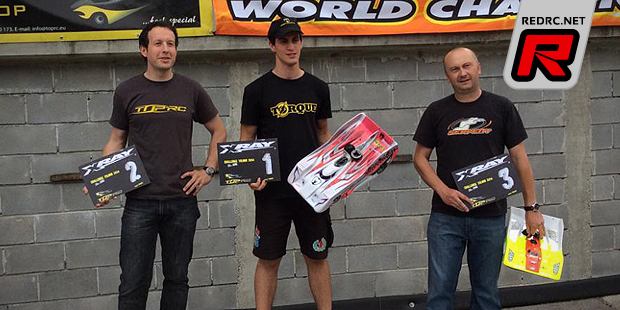 Jernej Vuga looked like he would dominate the 1/8th on-road class but mechanical issued ended his final early. Jernej's problems made way for Nejc Mihelic who took advantage of the situation by winning the main with a good margin on his competitors. 2nd and 3rd place ultimately went to Alojz Osvald and Simin Stelcl.
The 1/10th 200mm class final saw a fight between Callegari and Mariuzza but problems with the rear suspension cost Callegari around two minutes in the pits to solve the problem. In the meantime a hard charging Chiarandini took the lead leaving Mariuzza and Callegari in 2nd and 3rd place.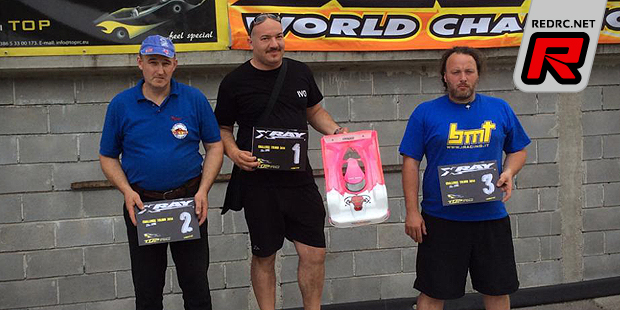 The supporting GT category gave birth to an experiment with nitro and electric classes running alongside and it was shown that the two categories can peacefully co-exist when races together in a heat. The separate ranking saw Ivo Crepaldi taking the win in the nitro class from Pavlo Klancic and Daniel Dapretto while Miha Holc took the win in the electric ranking.
Source: Xray [teamxray.com]
---