September 2, 2014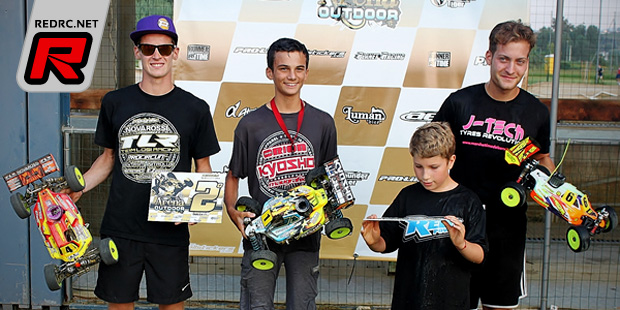 The DirtRaceRC track in Diego Fuser, Italy hosted the 2014 Arena Outdoor race. Considered to be one of the best outdoor tracks in Italy, the event attracted some of the best Italian drivers to compete in a total of four nitro and electric classes. The Nitro Buggy F1 class saw Riccardo Berton taking the win in the 45 minute final one lap ahead of Ale Stocco and Daniele Chicca, who finished another lap down. Fabricio Teghesi and Davide Ongaro completed the top 5 result in the fastest buggy class.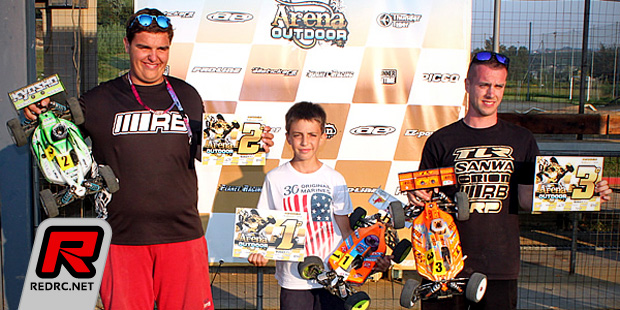 In the slightly slower F2 category Mattia Polito successfully ended the 30 minute main final some 4 seconds in front of runner-up Matteo Poletti. Nikolas Chignoli took the final podium position. Roberto Zilli and Fabio Pasta finished in 4th and 5th place respectively.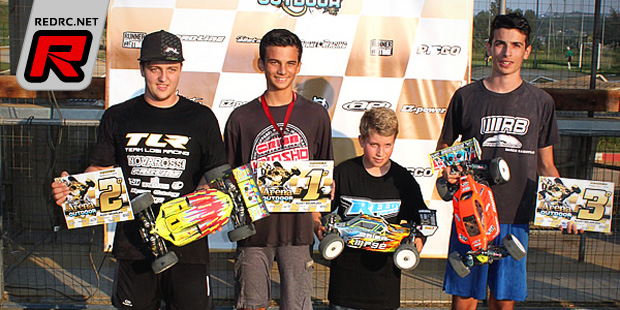 The 1/8th E-Buggy class had again Riccardo Berton taking the overall win in the triple finals, this time from Alex Zanchettin and Marco Baruffolo. Ale Stocco and Fabrizio Teghesi came in 4th and 5th.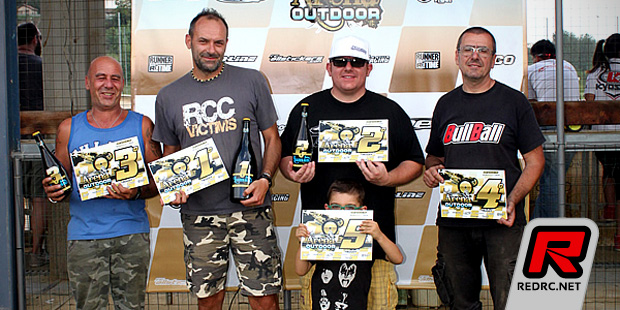 The Nitro Truggy class had Luca Balzola walking away with the win. Riccardo Ferraro and Francesco Tedesco rounded out the podium.
Source: Arena Race [arenarace.it]
---